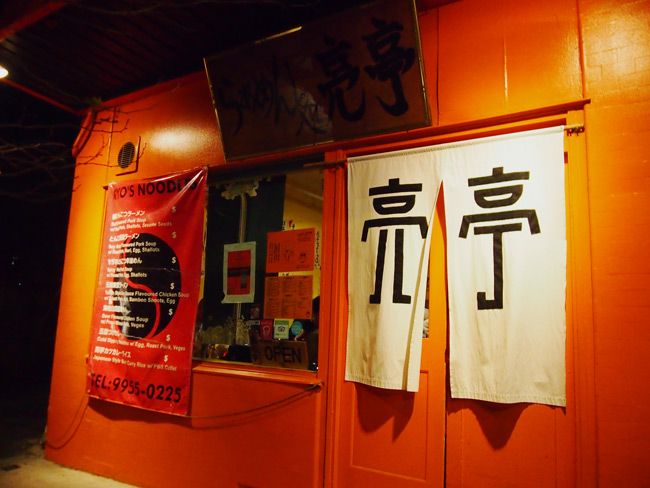 My favourite ramen in Singapore has got to be Ippudo at Mandarin Gallery, and guess what! They have an Ippudo in one of the food courts in Sydney. Jaw drop. But anyway, Gen didn't take us to have that since we have it in Singapore. She took us to Ryo's Noodles in Crows Nest to try out their famous ramen!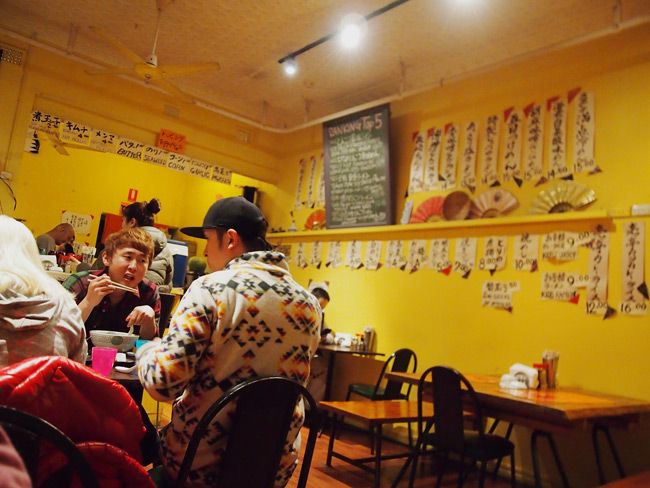 Its a small little shop with an incredibly yellow interior. My Olympus Pen struggles with indoor and night white balance so this made it go crazy and all my pictures are overly warm. Excuse me for that! Back to the shop. Its really cute. I like all the handwritten pieces of paper covering all the walls that show each item of the menu. It has a really warm environment. Both warm as in homey and warm as in warm. You can almost hear our happy sighs as we stepped out of the cold winter night and into this warm little store. Ahhhh.
I think Gen ordered the ramen in sour salt flavoured soup with fried prawn balls and veges. I think. Hahaha
Ramen in miso-flavoured soup!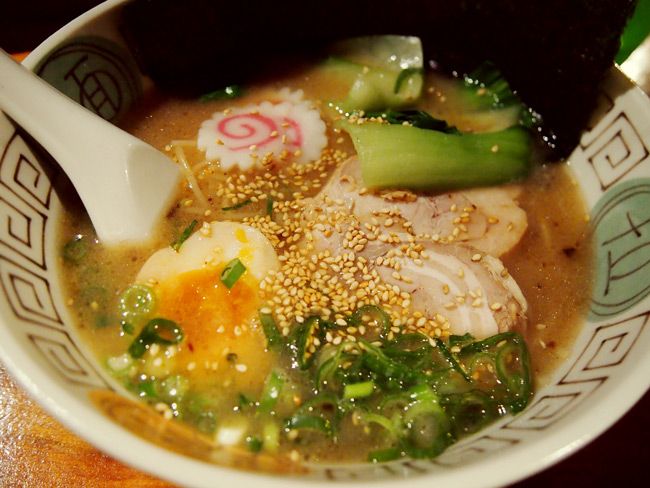 Ramen in soy sauce flavoured soup with roast pork, nori, egg, and shallots. This was #1 in the Top 5 list, so its no surprise that I chose that. I'm a boring safe choice maker. Hahaha But still it was definitely hearty and satisfying!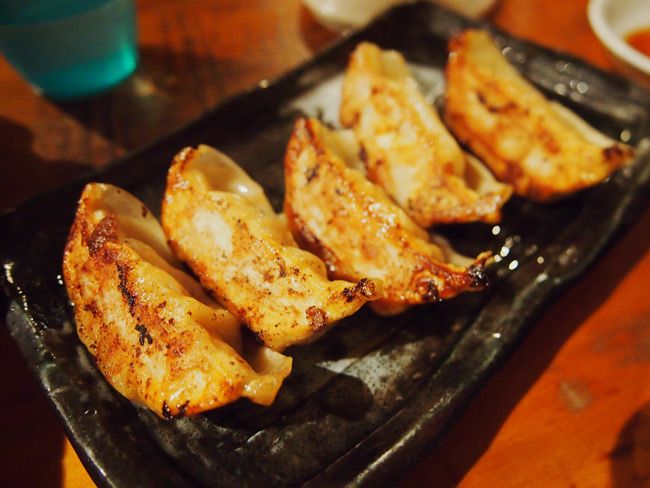 Doesn't this picture make you want to have some Gyoza right now? Haha
It was good, but I don't miss this as much because I know I still have Ippudo here. But there are some things unique to Sydney and I'm totally craving for them. Like their

chocolate tarts

,

snickers pie

,

thai fried chicken

etc. Ugh! Hahaha
Eunice