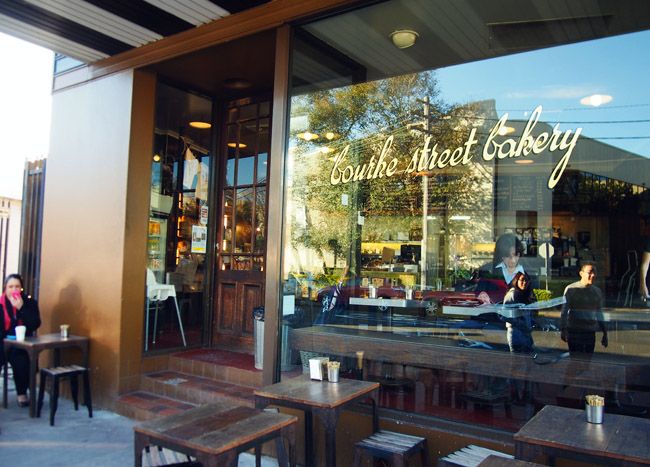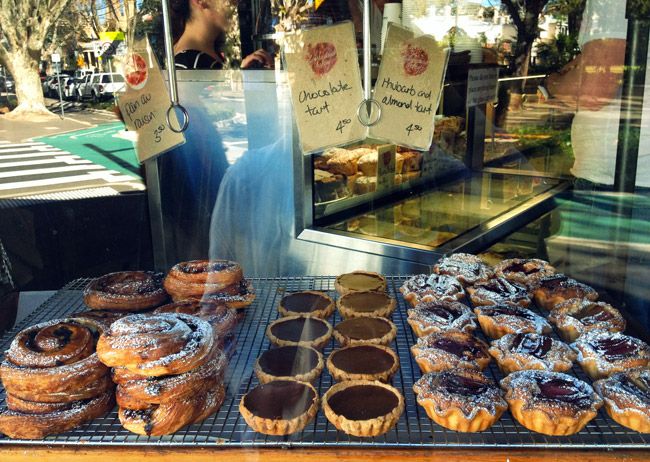 Hey guys! Sorry for leaving this space un-updated for three weeks. I've been in Sydney for the past two weeks and only got back last Friday so trust me when I say the holiday mood got to me. Year 2 of Uni life starts tomorrow but I have a string of posts coming up about Sydney: things we did, things we saw, things we ate. My friend Gen (whose house we invaded for the two weeks) brought us to all her favourite eating spots and well, spots in general, so while you're just going to get like the little snippets from the tourist I was on this blog, you can follow her as she discovers and shares more Sydney spots over at

her blog

! :)
So on the first day, after Gen (we were staying with her in Sydney) picked me and Jo up from the airport in the early morning, she brought us straight to

Bourke Street Bakery

, in all our half-awake and spectacle wearing goodness. Haha! But there weren't [much] complains because w
e have tried its amazing chocolate tart that one time she brought it back to Singapore, so we were already looking forward to have it again on this trip!
It sure tasted as good as I remembered it to be, and maybe even better. The chocolate is all soft and creamy and had a really unique texture for a chocolate tart. Loved it.
Gen also recommended the Pork & Fennel Sausage roll, which apparently they are really famous for!
We had plans to bring a few chocolate tarts back to Singapore, but that didn't work out. Although we
had it again at another outlet (last picture above) for breakfast on one of the other days, so I'm pretty satisfied.
I'm already missing it though! X)
Eunice