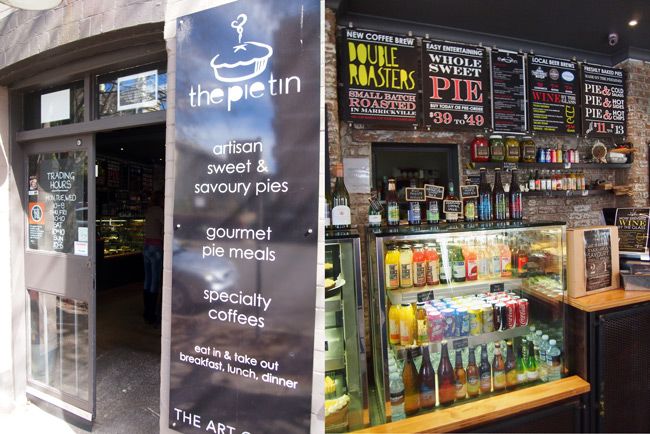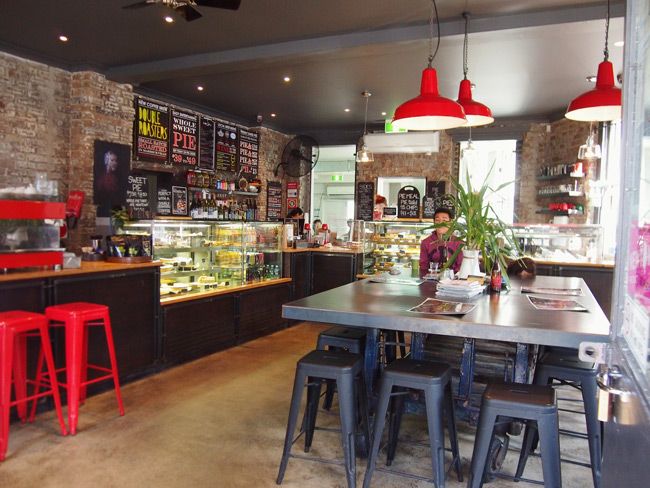 Time for a food tour at Newtown! Okay, its only two places, but two really yummy places that Gen took us to. The first is

The Pie Tin

! It is an artisan pie bakery and cafe that will leave you plastered onto their glass display cabinet drooling for more. I mean, look at all those sweet pies!!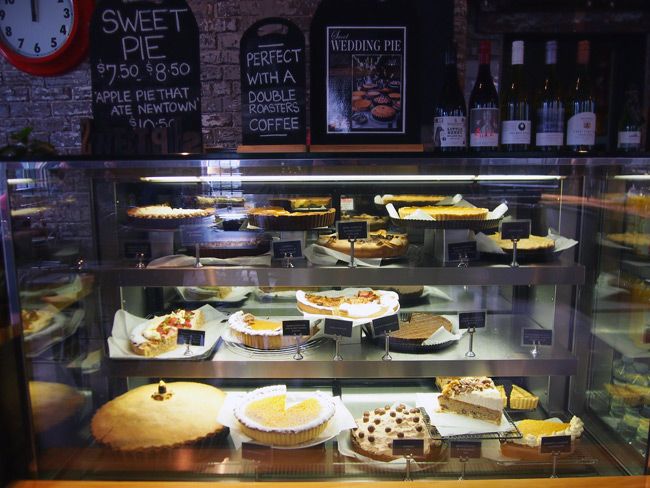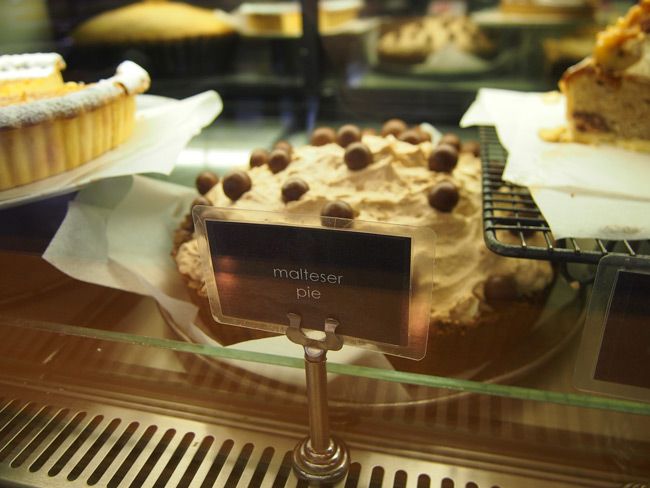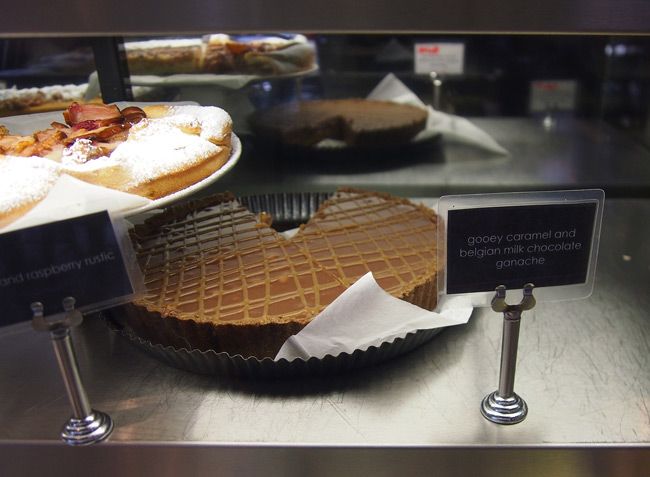 And all their savoury pies too!
So because I'm quite the Maltesers Lover, we went for the Malteser pie. The thick layer of light and airy chocolate mousse has Maltesers on it, and in it too, if you're lucky. It was such a cheap thrill to com across Maltesers in the mousse. Right under that lays a chocolate fudge layer that is my favourite part of the pie besides the hidden maltesers. The chocolately tart shell was yummy too. I had a really hard time deciding between this and the Snickers pie, and although this was really good, I really really want to try the Snickers pie now. Whoever is out there, would you be a dear and Fedex a slice over here?
I think, and correct me if I'm wrong Gen or Jo, that we had the beef brisket slow roasted with hickory smoke and field mushrooms pie. I honestly don't remember, I'm just going with which one looks like it in the savoury display. Hahaha See, this is the problem with blogging about something months after it happens. Sigh. But what I can say about the savoury pie is that the crust is really important to me, and this one was pretty good!
Gen then took us to Thai La-Ong for thai food! Everything on the lunch specials menu is 7 bucks there and all three dishes we ordered were simply fantastic.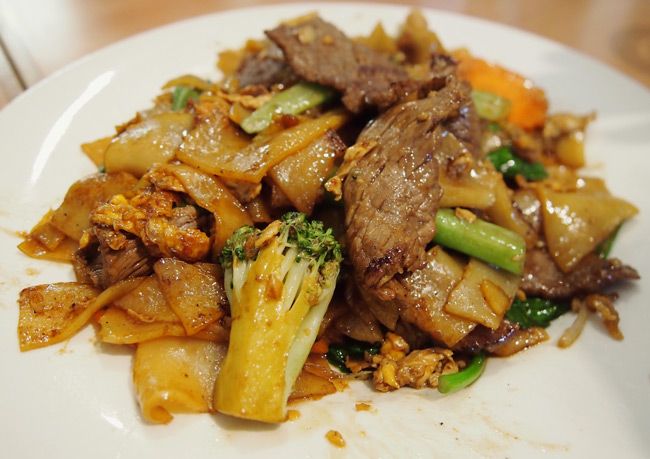 Pad Si-Ew. Seems like this is the must order dish at all Thai restaurants for us. Hahaha
Chicken Green Curry with rice!
Fried chicken!!!! Honestly one of the best I've ever tasted! I was even contemplating ordering the dish again just for the chicken but because all dishes came with rice, I didn't. Such a wasteeee I have this epic craving now. Hahaha
Did that make you hungry? Because my stomach is really growling right now. Time to go and get some lunch!
Eunice