November has arrived at our door. The end of the year has begun! What joy! My school's exam streak has finally hit a hiatus (before the final exam weeks), so I was digging up time at home to work on some crafts and hand lettering over the weekend. But now that the weekdays are back, I have awoken to the reality that I still have group projects and a backlog of blogposts for a class learning blog to work on. Groan.
In the meantime, heres a cute little cut out for you. Its super simple and a really quick project, and would probably take you only around 20mins from the very start to finish. Unless of course, you're working on something much bigger and with many more letters. I followed this

DIY on How About Orange

and was psyched to find how easy it was.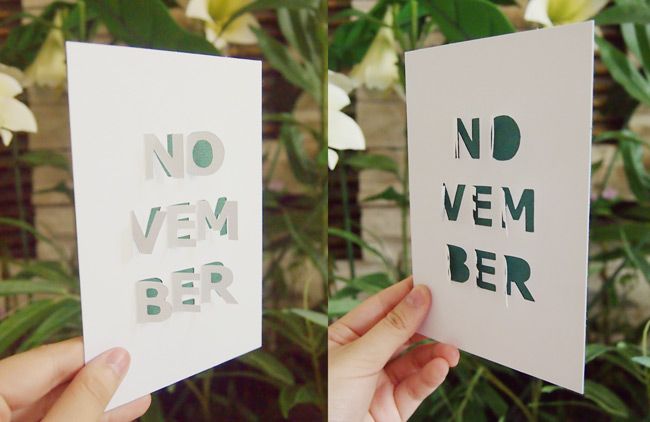 I have plans to do this for a whole chunk of lyrics, so I'll get back to you if that goes well. Haha Time to bust out that penknife and get slicing! :)
Eunice