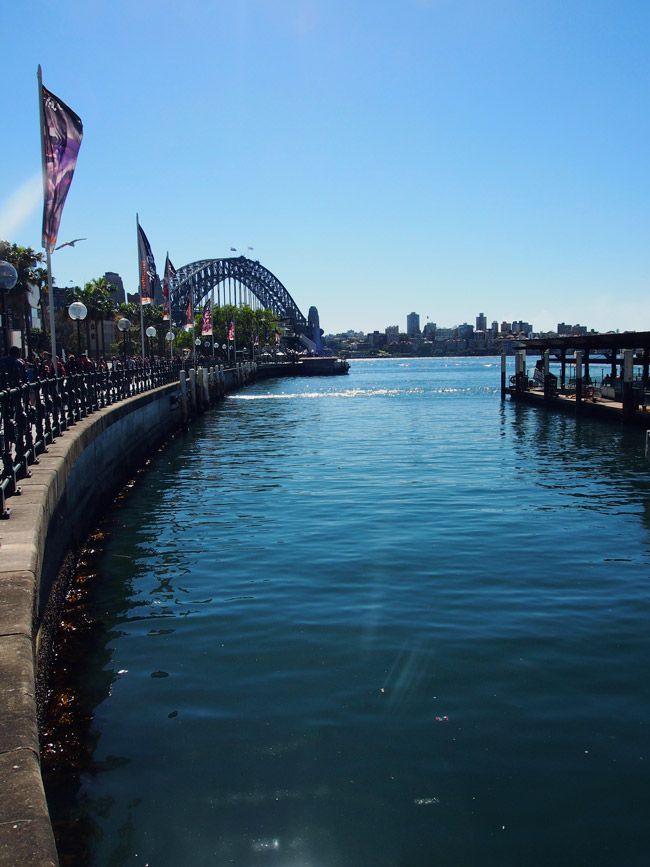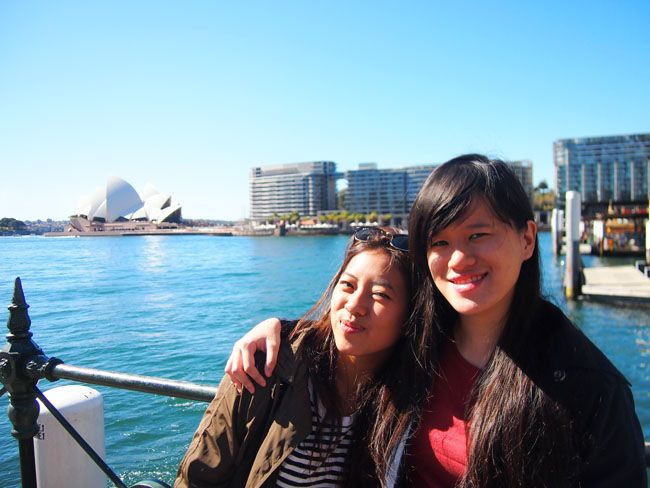 We decided to head down to Manly on Sunday, but before getting on the ferry, we paid a visit to The Rocks Market. I love weekend markets. But its usually the case of window-shopping than actually purchasing anything. The market turned out to be exactly what Gen told me: up there and expensive. However, it was still fun looking around and I did manage to score some sweet pins (the whale and platypus ones above).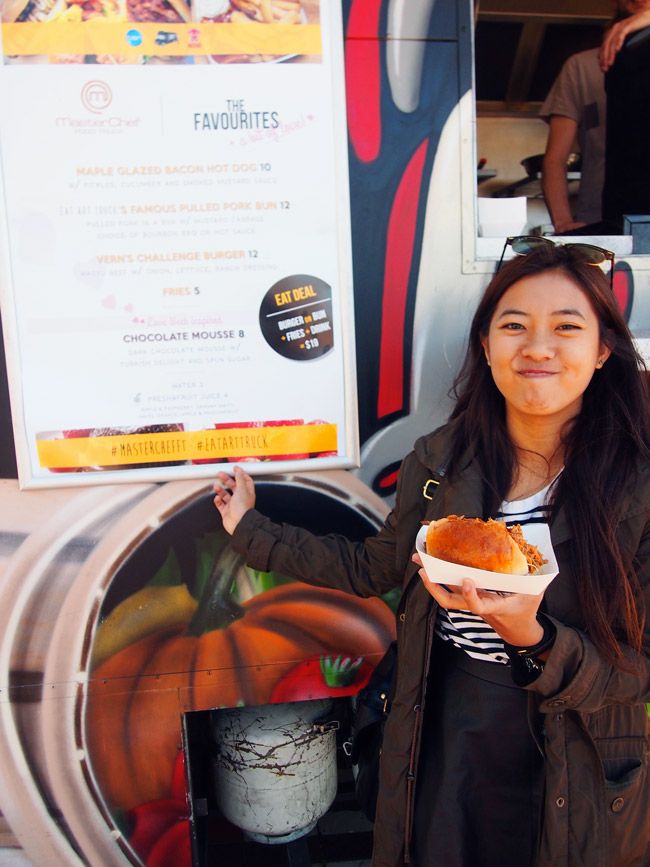 We came across a MasterChef Food Truck and stopped for Eat Art Truck's Famous Pulled Pork Bun. Doesn't that look so good? It was so good. Especially since it was nice and hot on a cold morning. Mmmmm... Another item on the menu that caught my eye but we didn't get was the Maple Glazed Bacon Hot Dog. It sounds so so good. Like whoever wrote the menu did a fantastic job at writing descriptions that make me salivate just by reading them.
I wanted to dedicate a whole post to this, but decided I shouldn't lest I come off as a little crazy so- Jack Dawson!!! We came across him busking at Circular Quay and just stood there for pretty long just admiring/video-ing his awesomeness. I ended up buying his CD and I listen to it quite often when I'm studying these days. If you want to know how cool he is, check out the little video below!
Along the route from The Rocks to Circular Quay there were also many other artists and musicians busking, and we came across an 3D sidewalk chalk art. I'm a sucker for these. I scroll webpages just looking at all the art out there so I was psyched to see one up close.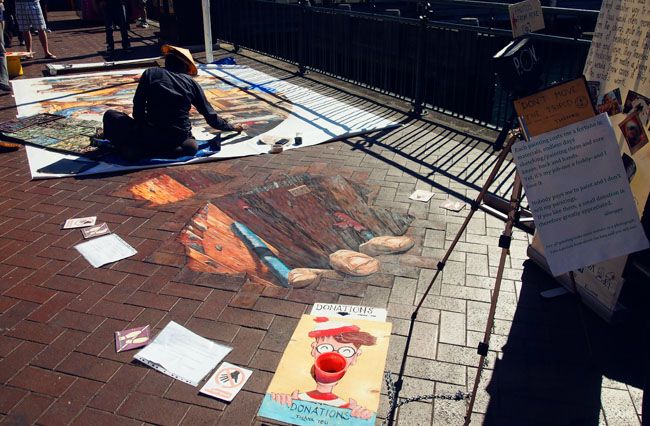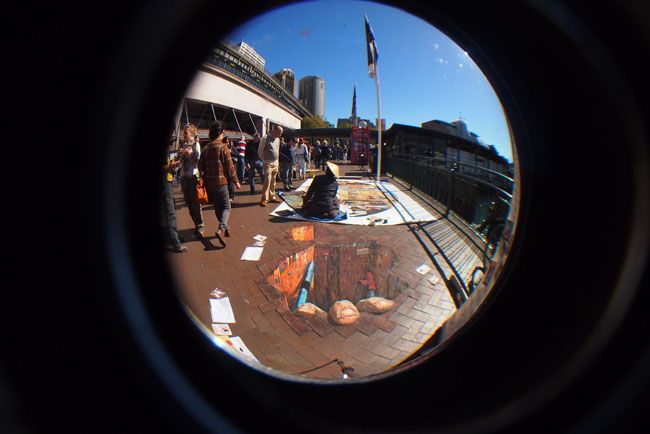 We also watched this daredevil guy juggling a knife, torch, and a ball while standing on a bicycle that only had one wheel balancing on a pole that was held up using rope by four audience members. Its crazy!! I love how Sydney is such a vibrant and bustling place, with so many activities to do. I kind of wish stepping out of my house in Singapore would feel the same.
Eunice