Before we headed down to Manly Beach, we stopped by

Fishmongers Gourmet Fish and Chips

, and my oh my was it gourmet. I honestly didn't expect such atas fish and chips at the beach! Haha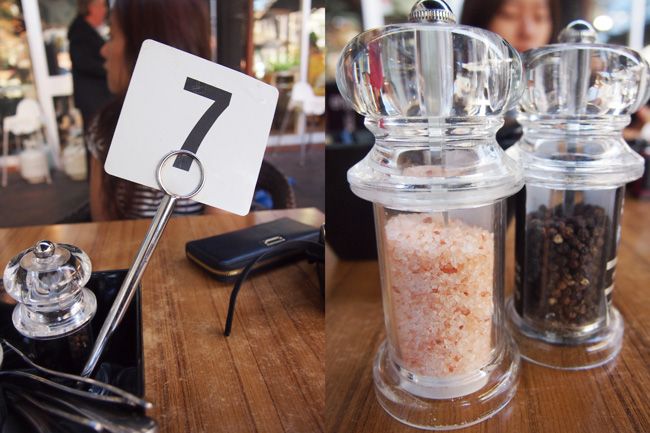 Pink sea salt fascinates me.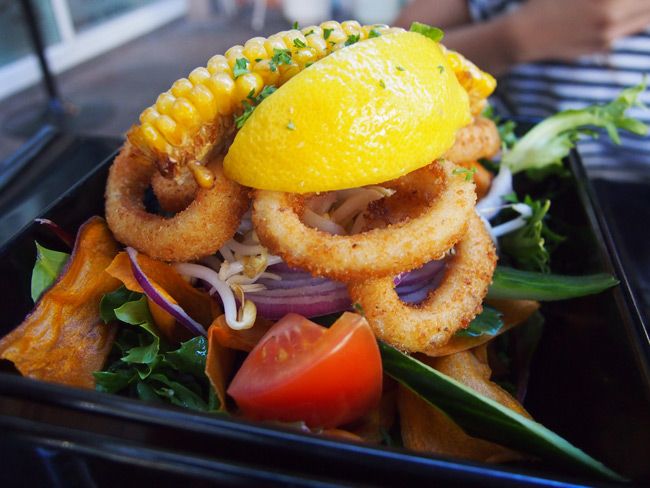 I think this is the Crumbed Calamari with Salad Greens and Crispy Kumara. Or it could be salt & pepper. Gen and Jo ordered so I can't remember. It was good but there was very few calamari! Which was disappointing.
BBQ Baby Octopus marinated in Sweet Soy and Lemongrass, with rice. I really loved the marinated baby octopus. Really yummy!
And for the Fish and Chips! Tempura Battered NZ Hoki Fillet. With hand-cut chips. I think.
The dishes are gorgeous to look at. But maybe just a slightly bit too gourmet for me. It being a beach dish afterall. It was still yummy overall though and it was fun to try something new! I did not think I would like the BBQ octopus at all but I liked that the best. Mmm...
Eunice
Hard disk was ruined, and my laptop is at the service center, but I managed to recover my files so I'm using my sister's laptop to post this while she's out. It feels strange and weird. Haha I'll be getting my laptop back from servicing soon though! Yay! :)