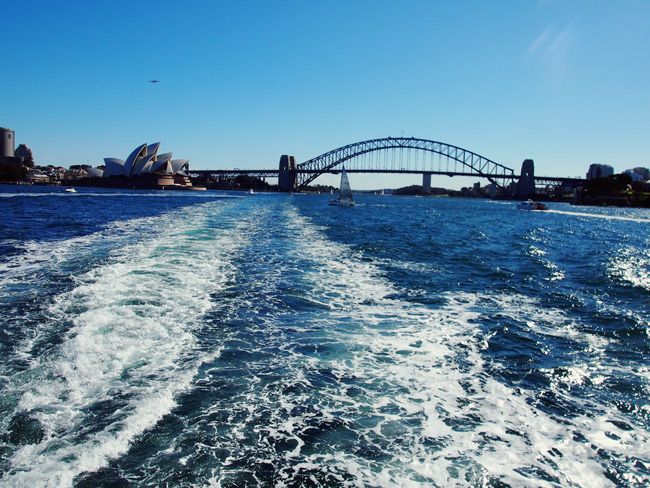 I can't remember if I mentioned this in my previous night ferry post, but if theres one thing I could get use to in Sydney, its ferry rides. It takes public transport to a whole new level. Its fun, windy, comforting to some level, and not forgetting, the view is gorgeous all around. Especially if you have the Sydney Opera House and Harbour Bridge in your harbour. Sure, the ferry ticket costs quite a bit, but every ride feels like a new experience.
I was quite surprised that I liked it so much, because I get motion sickness easily (especially on the bus) so I initially thought I was going to have trouble with the ferries (and I have had ferry trouble before), but I didn't this time! Thank God for that. Or I wouldn't have been able to fully enjoy the ferry rides like I did.
On this occasion we were taking the ferry to and from Manly. Above are the bright daylight shots of our way there and below are the shots of when the sun started to set on our way back from Manly. At sunset, there was this beautiful pink glow at the horizon all around that our cameras just couldn't capture as brilliantly as a human eye can. It was so lovely.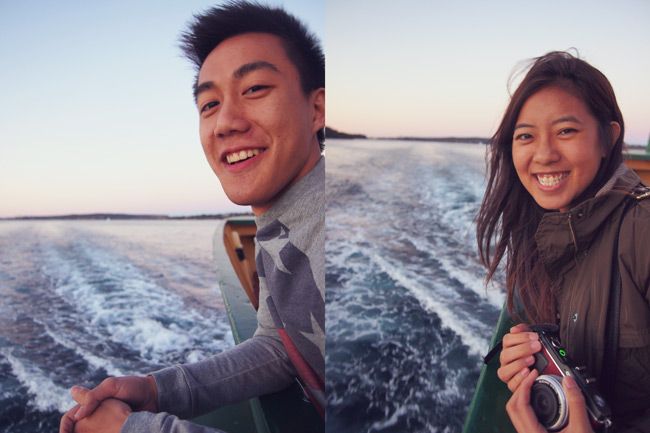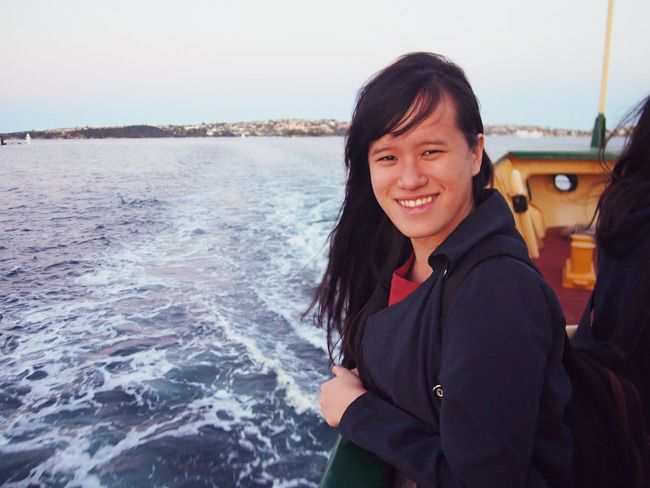 Yeah, I could really get use to ferry rides. <3
Eunice