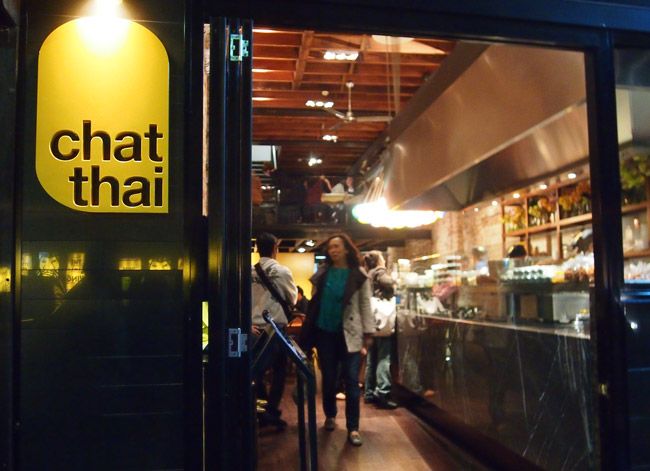 To me, Chat Thai is like Singapore's Thai Express, basically a Thai restaurant thats on the pricier side, but better. I love Thai food for the bursts of flavour and comfort-food-like quality, and this definitely did not disappoint. Gen says she has supper here quite often, and I can see why. I've been missing Chat Thai. I need a good (affordable) Thai supper place in Singapore.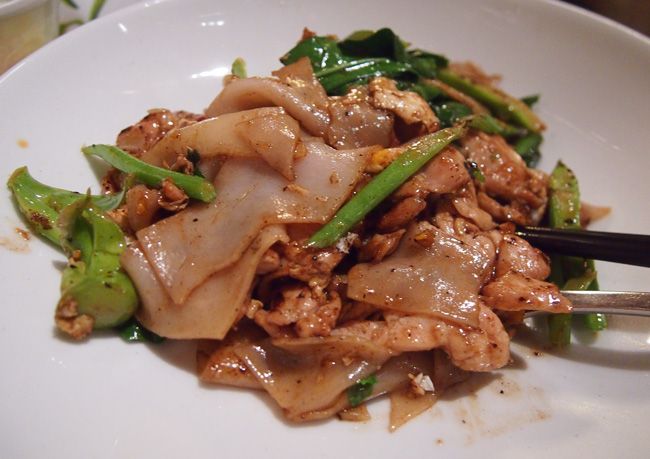 Padt Si-Ew. St
ir-fried wide rice noodles with chicken and chinese kale in dark soy sauce.
All I can is Mm-mm-mmm. I told Gen I think I can finish a whole other plate of this even after eating all the rest of the dishes. I still think I can. Haha Oh, it is so good.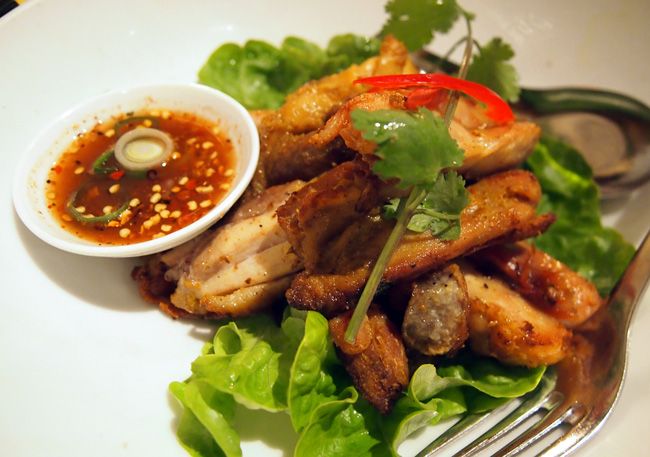 Gai Yaang. C
har-grilled turmeric and lemongrass marinated chicken with
smoked chilli and tamarind relish.
If you marinate chicken wings with all these flavourful spices, grill them and put them in front of me, theres a super high chance that I'm gonna give you a mega thumbs for it. YUM.
Padt Thai. This particular Thai dish has never really been on my Thai must eat list. Not even after I tried it in Bangkok. But this one was pretty good! It tasted pretty similar to the Pad Si-Ew above, just maybe sweeter because of the tamarind and palm sugar sauce. But still, as most Thai food go, very comfort-food-like.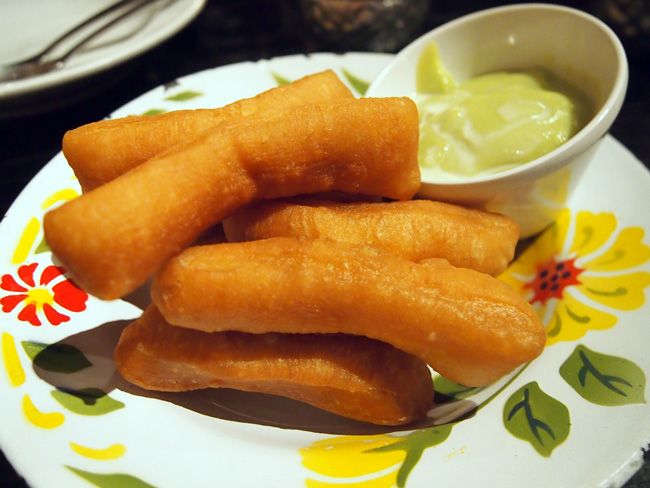 Par Tuhng Go. I read somewhere that this is the Thai take on the Chinese YouTiao, only, in miniature size. They are deep fried bread-like sticks and are served with a side of kaya, or rather, their pandan custard. I don't like kaya though, but I loved eating them plain, even if that might seem like a waste of good kaya to some.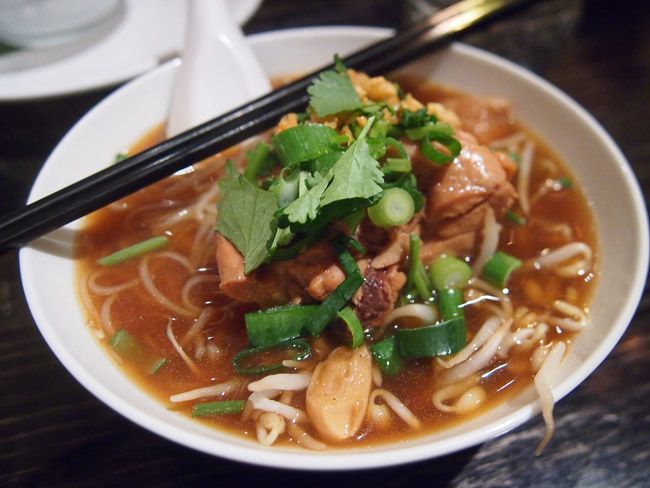 I'm not actually sure what this is called but Gen introduced it to me as Boat Noodles. It reminded me of the Vietnamese Pho, but which also means its super good (I love Pho!). I love a good bowl of rice noodles in hearty broth. I think this and the par tuhng go above might be only part of the late night supper menu so they are only available after a certain time, but I can't be too sure.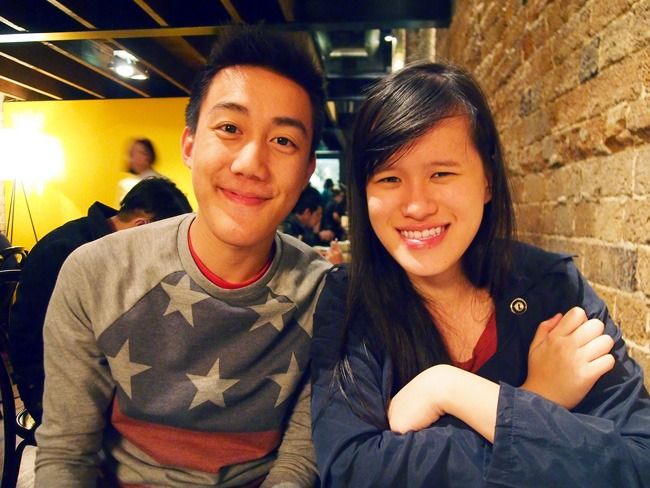 We went there twice during our trip, and its still one of the food places I miss although its been almost two months. Haha Writing about all of these places doesn't help either. It just starts a craving I know can't be fixed until the day I step back into Sydney, and I must say, that gets upsetting to think about. Hahaha
Eunice