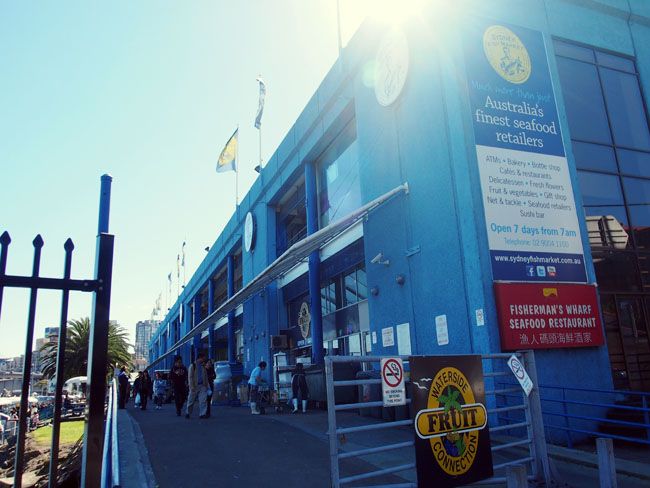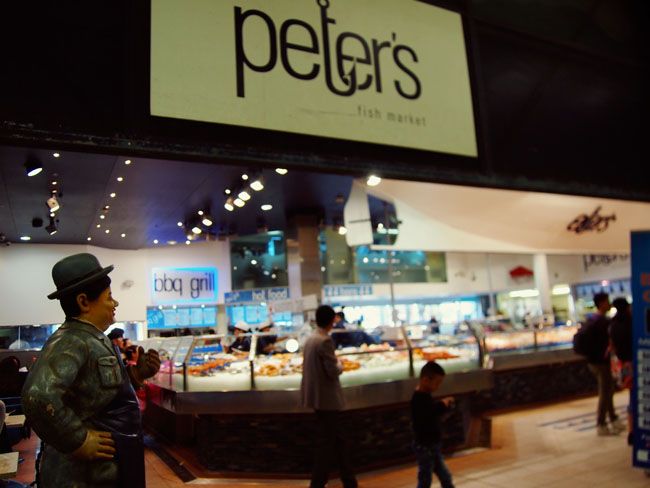 Gen took us down to the Sydney Fish Market on our third day for brunch! She said its best to go in the morning because at the other times of the day, the place is really crowded.
We ordered cooked food from the Fish Market Cafe (cause apparently thats the best there), and also they have tables next to the stall so you can eat indoors rather than outside. Look at those cheesy baked lobsters in the display. :O But they were out of our budget so we got other stuff!
Grilled Fish and Chips. Don't ask me what fish. It just tasted so good.
Salt and Pepper Calamari. YUM.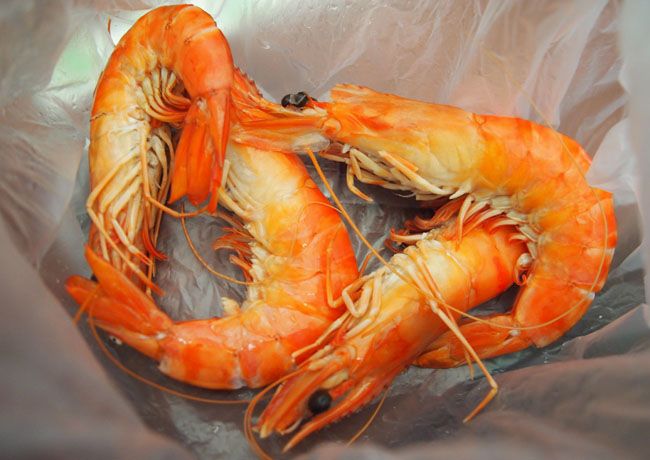 Gen was so happy with her fresh prawns that she got from another stall. Hahaha
They also got quite a bit of fresh salmon sashimi, which I find I can't appreciate, so Gen went and got me...
SCALLOP SASHIMI. Love of my Japanese food life. My oh my, this picture just makes me wanna have scallop sashimi right this moment.
So so happy!! ^^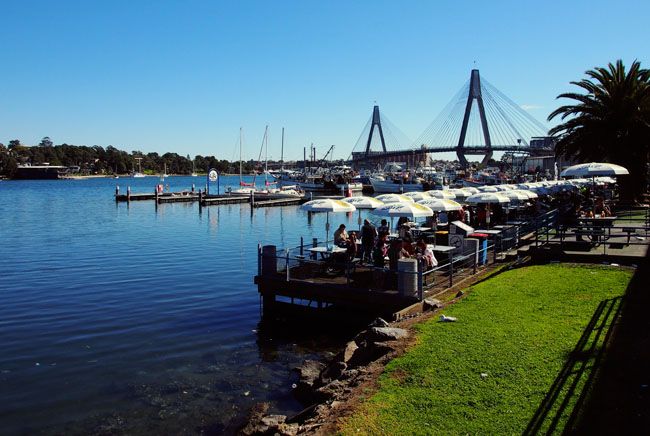 There are tables for you to sit at outside too, with a good view of the ANZAC bridge and the water. But Gen warns that the seagulls are a nuisance and they keep wanting to eat your chips so be careful. Hahaha
<3
Eunice