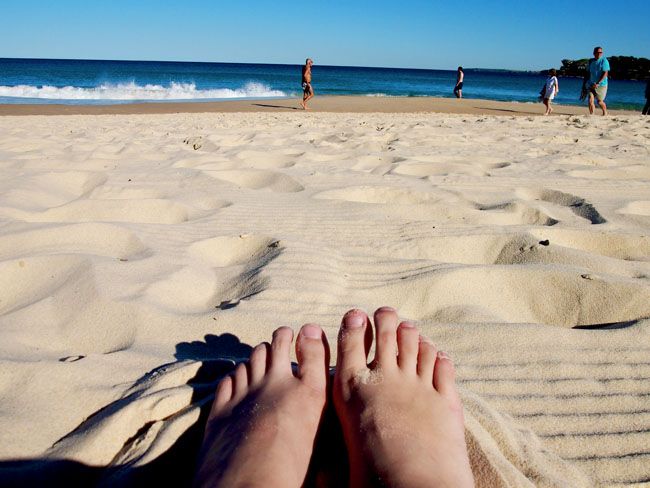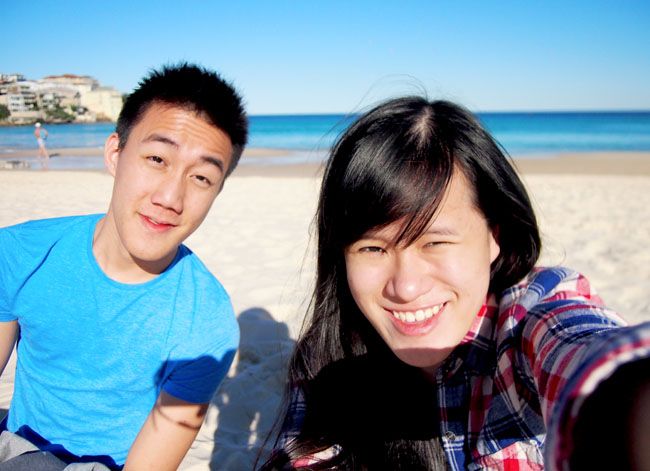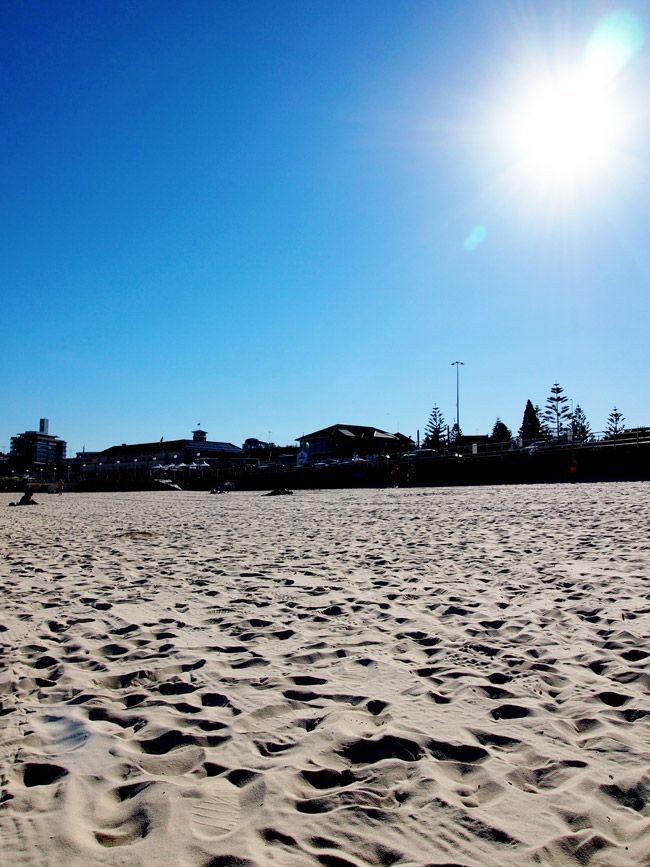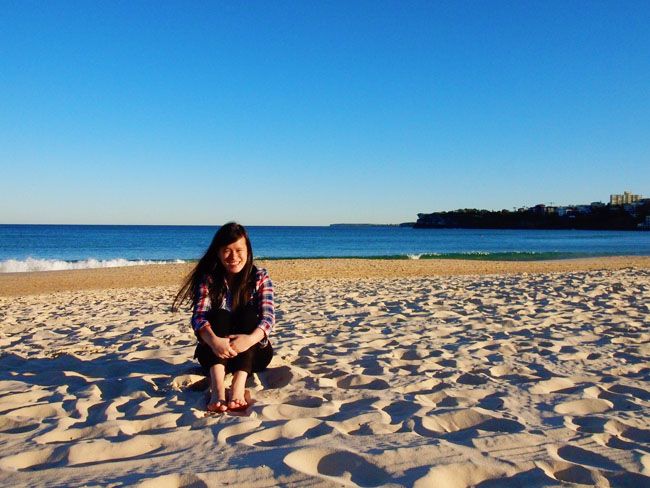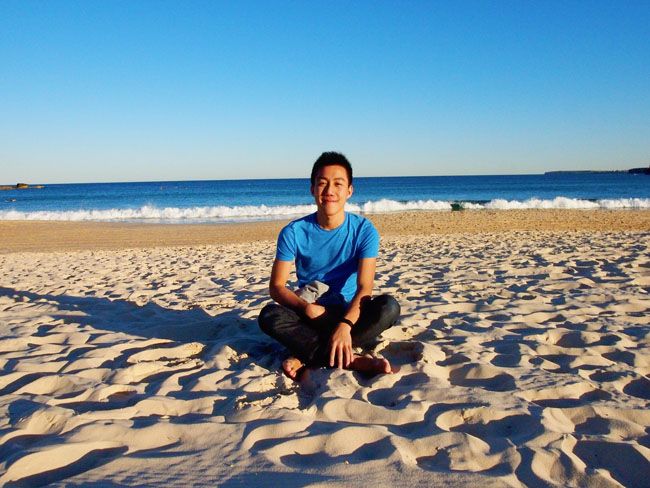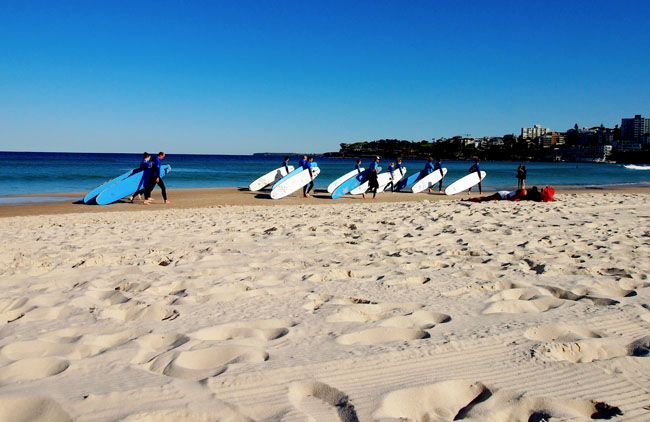 All I can say about Bondi Beach is that it is beautiful. It has the most perfect sand. If I could pack up the sand and carry it back home I would pour it all over my bedroom floor until its inches thick and lay in it all day. Actually if I could uproot the whole beach and bring it back to my house that would be even better.
We walked from Bondi Junction to Bondi Beach (something that wasn't recommended for us to do cause they said it was too far. It WAS too far, but we managed it. Ya-huh! Not without me getting a blister though.), and I'm so glad we did because the beach was fairly empty on a Wednesday afternoon. The weather was perfect that day too, it wasn't too cold and it didn't get too hot either. It felt really nice to just sit there the whole afternoon chatting about everything. We went from sitting on our shoes, to sitting directly on the sand, to covering ourselves with it. I guess you could say we fell more and more in love with it and less concern about getting sand in our everything as the hours went by. The beach emptied out as the sun began to set, making it calm and serene, but soon after we left too to race against time and get back to Bondi Junction before it turned dark.
It was a super chill day, talking about everything from Avatar to LDRs. Loved it. If I could, I would take each of my friends there one by one. Its the perfect place to unwind, escape from distractions, and catch-up.
Eunice