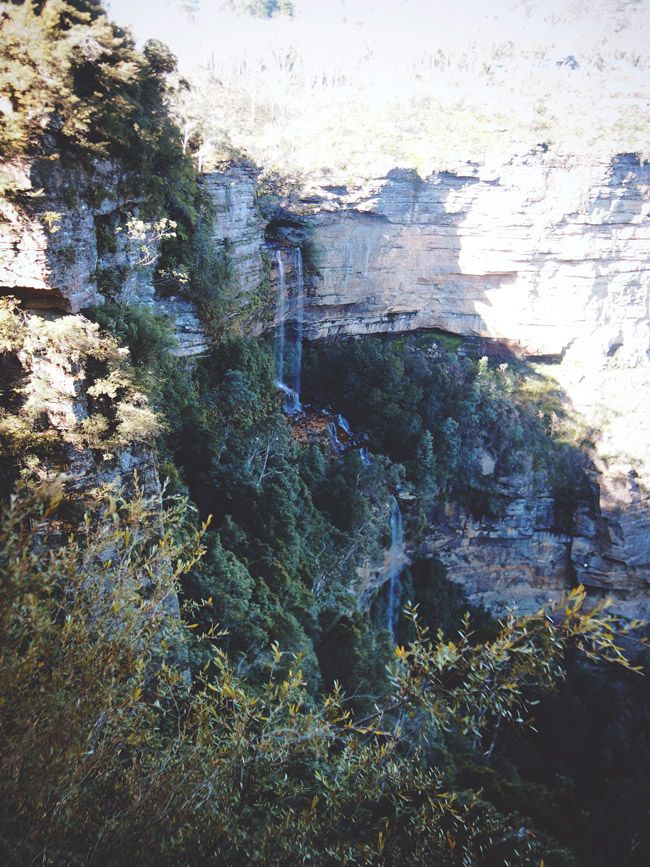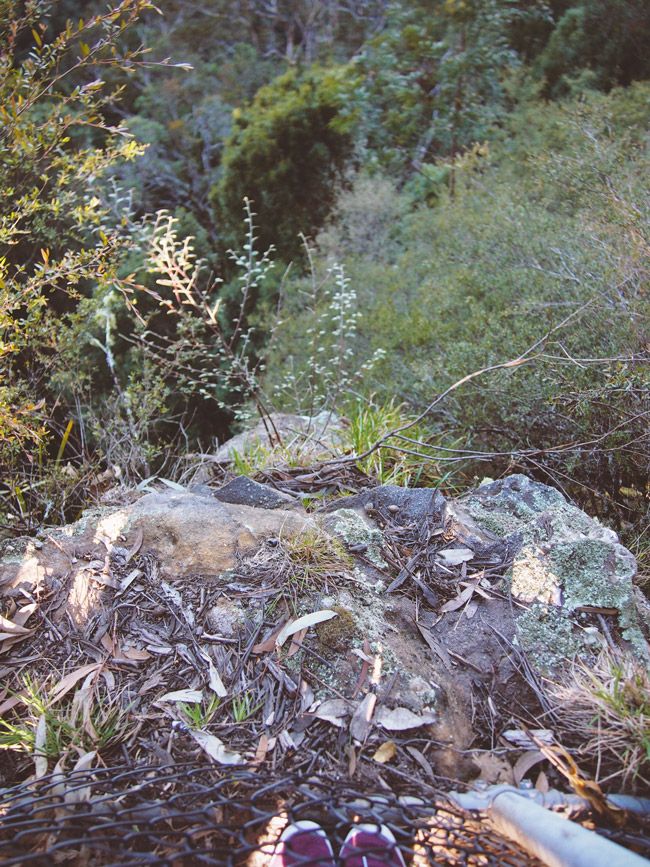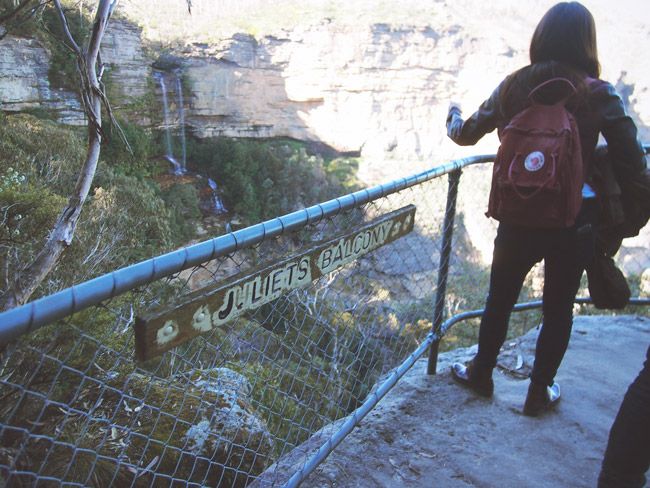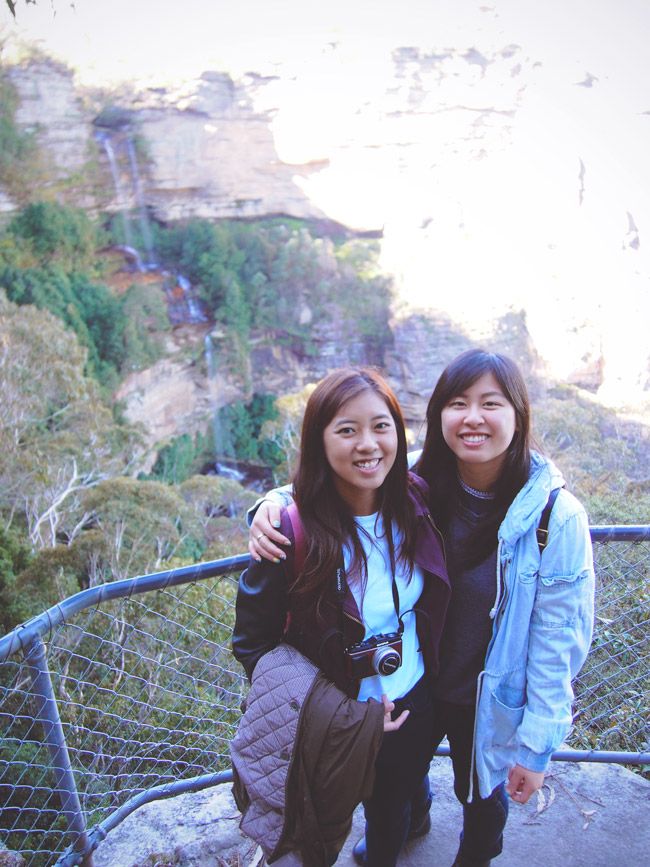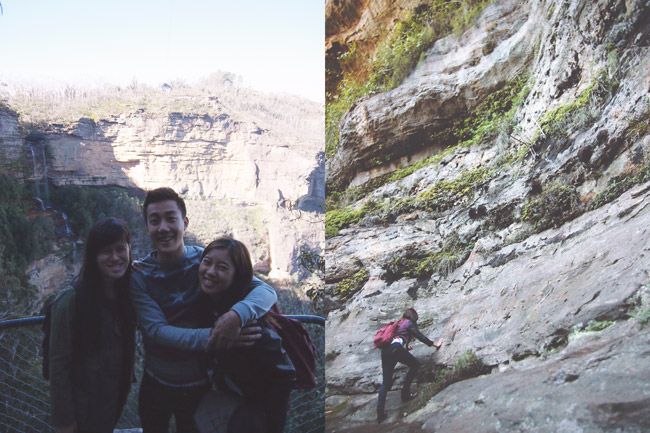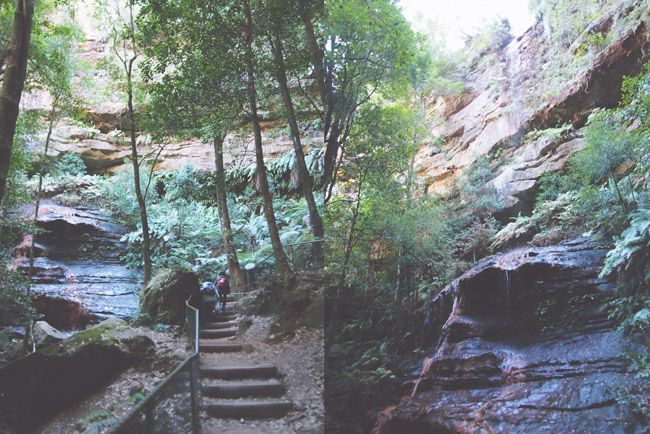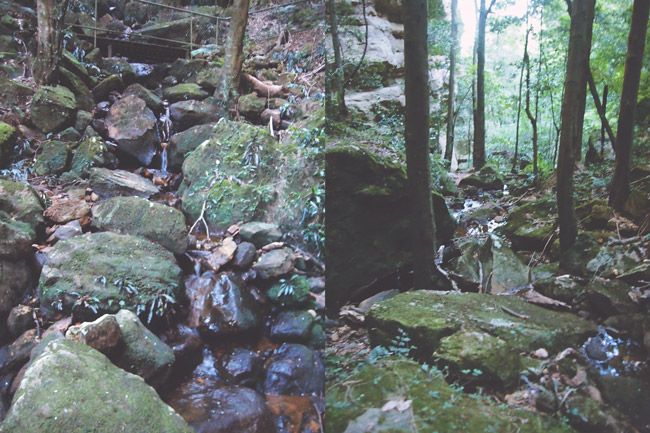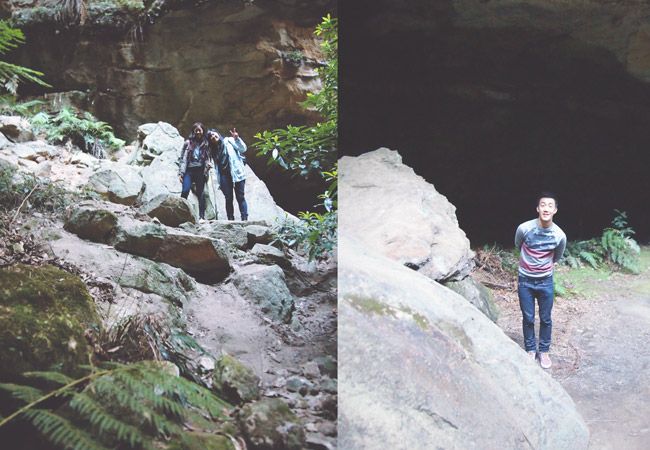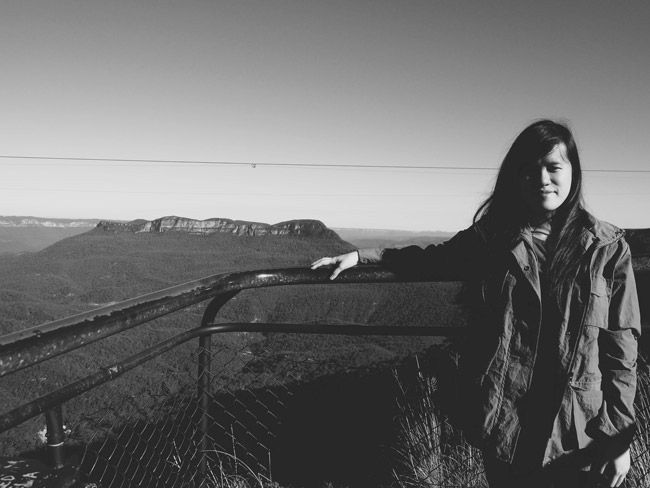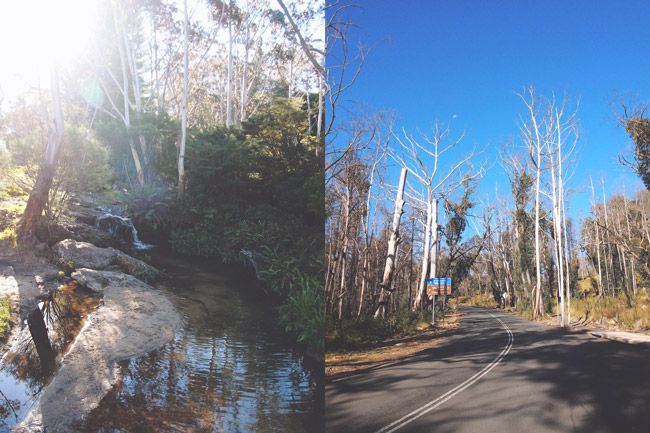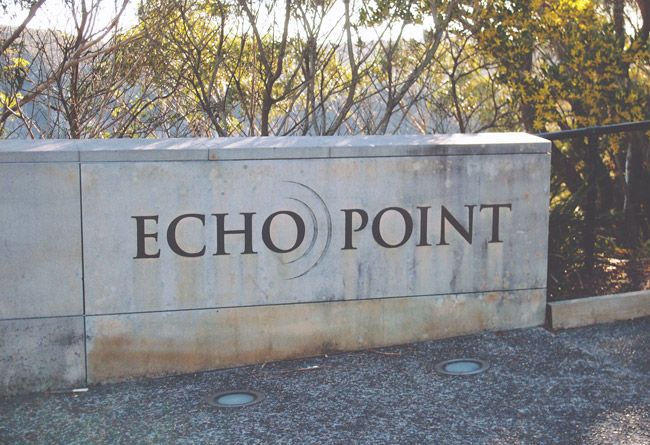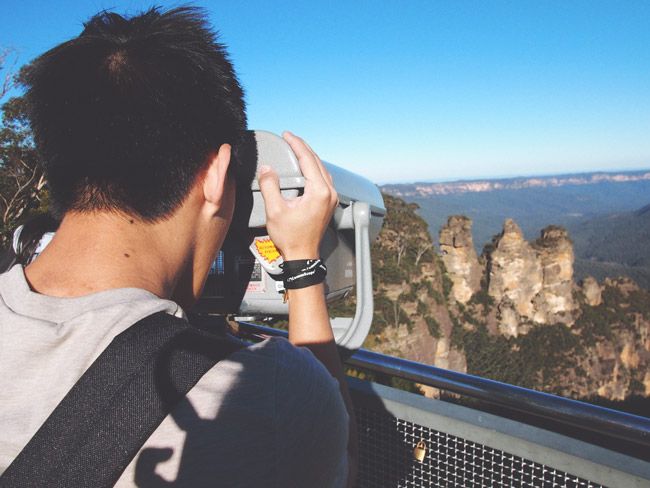 Blue Mountains. I think it was at this point of the trip when I told myself, 'man, your stamina is crap.' Hahaha
"They look kind of blue..." Ohhhh...
With the lack of a car, our visit had to be arranged to fit the public transport schedule. We took the stairs almost all the way down from Scenic World, took a detour up to one of the lookouts, found that it was blocked off for repairs, walked along the road to Echo Point and rushed off to catch the last bus back to the train station. We didn't even go back down to walk the forest floor path. But I'm good without it, I was already huffing and puffing walking up and down all those stairs. Haha
We took some off the route detours in the forest (shhhh) and at first Gen and I were skeptical but Joash told us to live a little. So we went. See the picture above where Joash looks like he's running away/jumping the fence to get away from something chasing him? He was. ...Just kidding. Haha I don't even know how that photo got that effect I think I accidentally took a snap while swinging around. But I like it!
Gen's good friend Mandy joined us on our day trip out to the Blue Mountains and it was really fun! We heard she was really good at Heads Up so we played it on our train trip back to the city, that is, before we realised we were sitting in the 'quiet cabin'. Oops. But it was fun.
I think its a beautiful place to rewind. Maybe a bit less than

Bondi Beach

was. But still, if you love the smell of the forest, the sound of streams, wind in your hair, heights, then you'd love it for sure. :)
Eunice