Did you know that when I was younger, I wanted to be a Lego designer? Haha, probably not. Its was just one of my many dream ambitions: art teacher, lego designer, be in a band, ... many more. Hahaha I think this particular dream started after watching the korean drama Coffee Prince, where the lead character previously had a job in the States designing Lego. It seemed like a really fun/cool/interesting job, and well, still does.
Miniland in Legoland is full of miniature landscapes, with so many little details to admire, if only we had the time (the boys were rushing us to move along, tsk. haha). As I viewed the exhibits I flirted with the thought of being one of those who helped assemble these exhibits. Man, I really wish I could. Here are some of them! Feast your eyes on these before you go and see them for yourself! :)
Singapore landmarks! Check out the arms of the Lego dragon boaters. They are buff, with chunks of muscles. Hahaha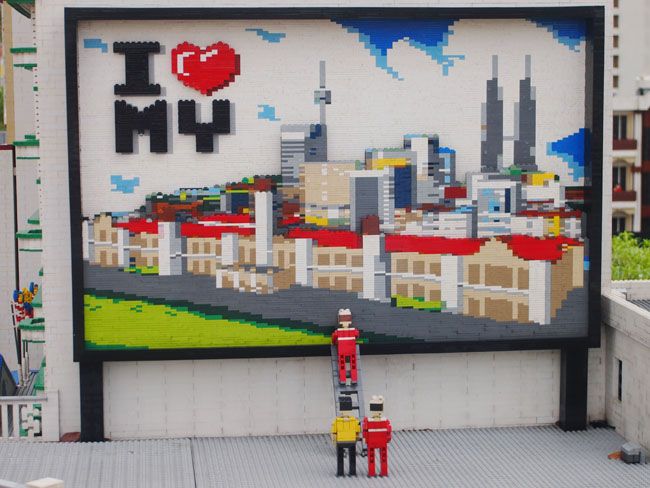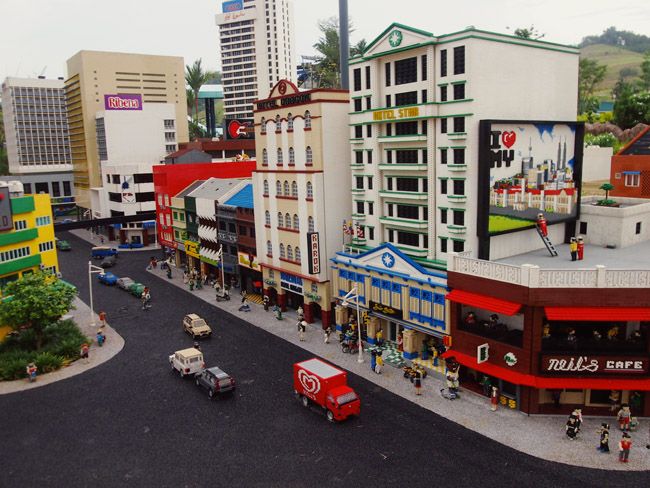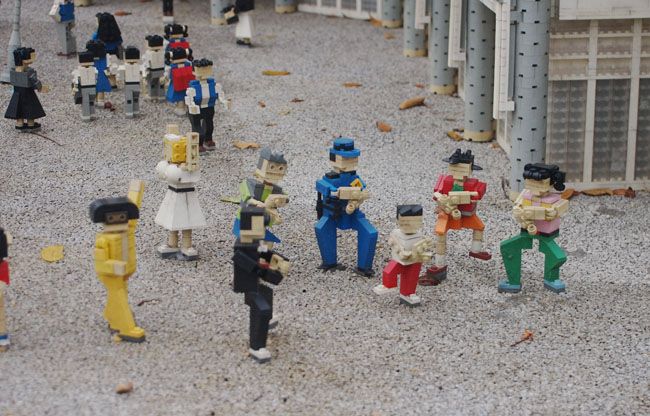 Pay attention to the little details, because look what I found on one of the crowded streets of Malaysia! Gangnam style happening here with a very skinny PSY, well-endowed Hyunah, super cute Yoo Jae Suk, and the other people from the MV. Best discovery. Hahaha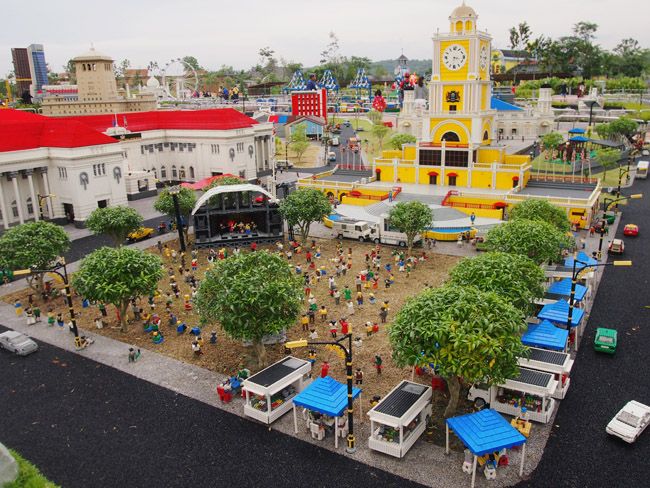 I love the colours on the elephant. Is this some scene from a show? Blonde girl in red dress and elephant. Seems like it could be from somewhere.
I absolutely love the pirate set. Theres so many things going on on the ship, at the pirates' cove. There were even British soldiers at the town nearby. Pirates of the Carribean anyone? Although we searched rather vainly for Captain Jack Sparrow.
All the Legos are rough to the touch, but are sure pretty to look at. And it always makes me think how they made them. Hey, my creativity with Lego is not up there, but one can dream of getting there some day!!
Eunice