Act-BadAss. Haha! We had a little fun with some temporary tattoos while we were waiting for prawns to bite our bait during our

prawning session

! I love my friends for not caring how terrible the tattoos were. Everyone was super on about it! Wayne even let us put a dragon on him! Hahaha The boys even came up with silly names for most of the tattoos. You'll see some in the captions below, but I don't remember them all!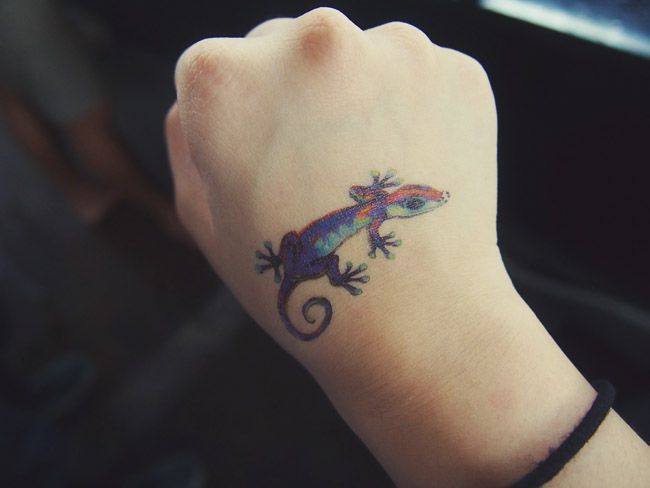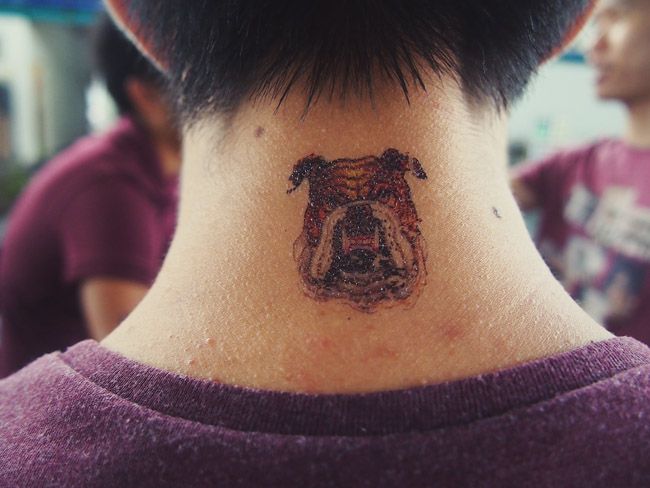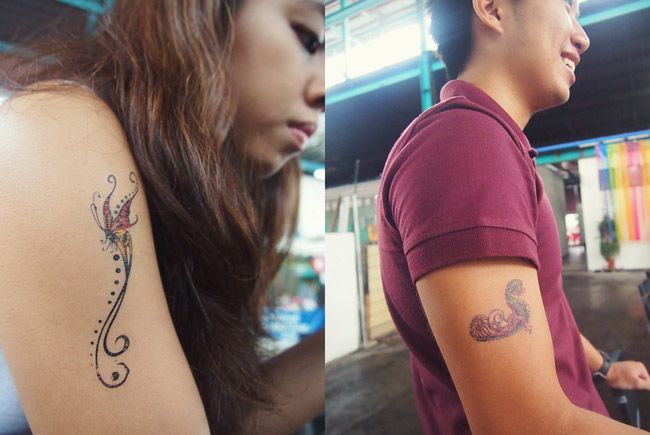 The butterfly looks good on Ale. And here's Wayne with the dragon! X)
I think this one was 'Heartbreaker' or something.
They said it was to bring them luck in prawning. Hahaha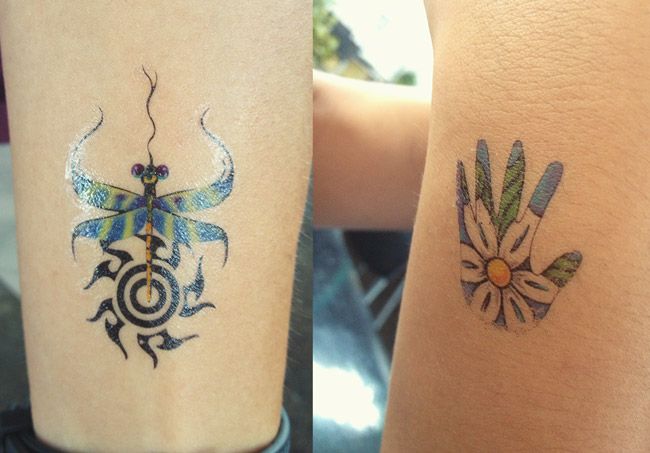 We stuck the dragonfly on Wayne, because he's so manly about everything but he's afraid of dragonflies. Hahaha okay thats not too true, he's generally afraid of bugs flying into his ears. But we've only seen his strong reaction to dragonflies. Hehe
The right one was on Ale. She initially wanted it to be 'Hand on Hand'.
These were already the better ones in the booklet of temp tattoos. Most of them are horrendous! But we had a saying: If you're going to do it, might as well go all out! So the guys ended up choosing the bigger ones. Hahaha I like how no one felt too mature for them. Although I started getting a bit conscious when we were taking the MRT home. Suddenly we were in a very public place and I became really conscious, trying to cover up the moon on Mo's neck with my hand. Hahahaha He told me in mock-seriousness: "Why! I'm proud of it!" Hahahaha We need to do this again soon. X)
Eunice