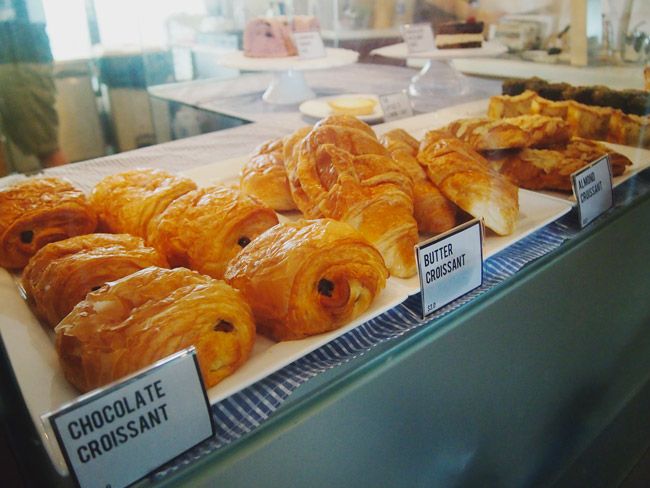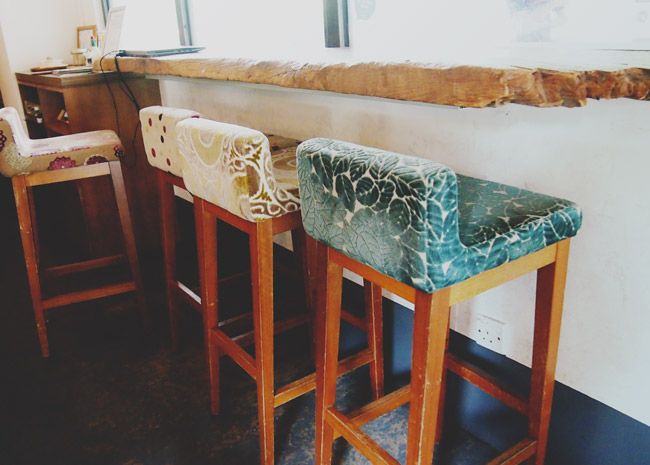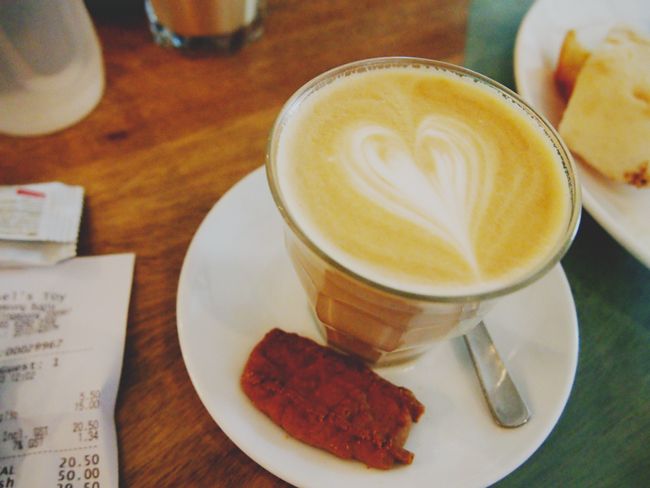 My

wish for food and gatherings everyday

came true! (for the past two days at least!) My schoolmates and I went down to

Loysel's Toy

after class on Friday to have brunch. It was a lovely and cozy little cafe, with vintage furniture and display pieces decorating the space. I especially love the bar stools covered with varied vintage patterned fabric. There isn't much indoor seating, but there are also seating areas outside. For a place that is quite 'ulu' or in the middle of no where (unless you're driving), it was pretty crowded when we were there! So I would say to try to come before or after the lunch hour so that its easier to get a seat.
The cafe is known for its coffee, but being someone who doesn't really like coffee, I didn't try it. I opted for the mushroom cream pasta, which was pretty good, but the cream is a bit rich so it got a bit 'gelat' after awhile. The breakfast set (Big L's Breakfast) that my other friends had looked good though! Although my friend who had the poached eggs felt it was slightly dry. I love that they had complimentary caramel biscuits on the side; you're supposed to have it with your coffee, but it made a great before-after meal snack for me! Heehee Chloe said they had other things on the menu the last time she came so I would love to go back and see if they serve even yummier things!
I'm so glad school's out! The next two weeks are exam weeks and then I'm really looking forward to my two week holiday! I have to make full use of it before the Summer Semester starts, especially since Moses is going to enlist in army soon. :( Eunice
Calling all friends: let's meet up for food and catch ups! :D