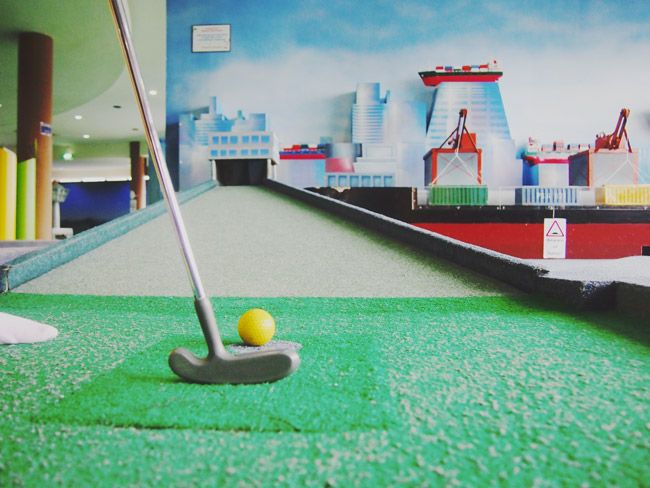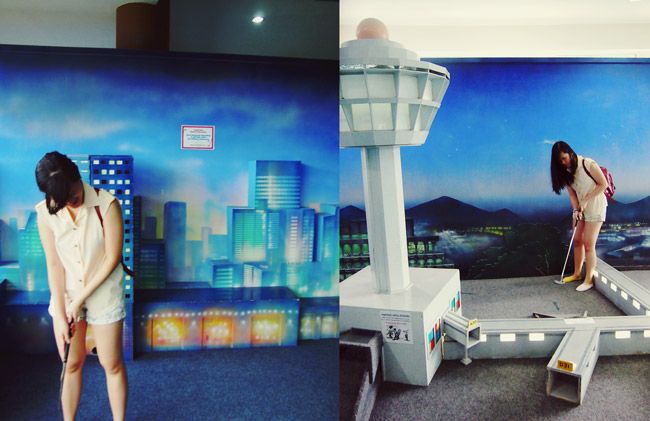 My friend Jo snapped this shot after I mind-controlled the arena and made the unbelievable possible. X)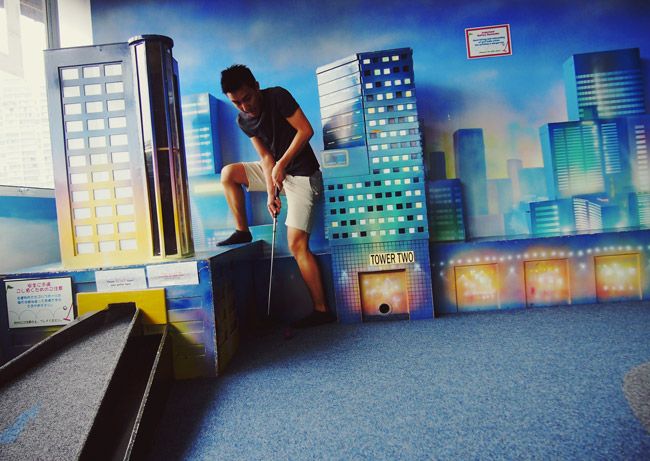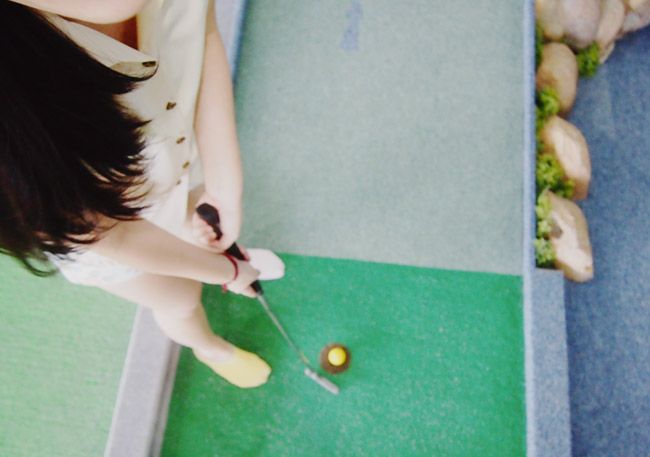 All the macro shots above (including this one) were taken by Moses, who announced "Artistic Shot!" before he took each of those photos. Hahaha
I freaked out just a liiiitle after putting on the Kangoo Jumps shoes. I couldn't find my balance and went into a fit of laughter. Mo & Jo had to tell me what to do, like "JOG ON THE SPOT!". Which I apparently could not even do right.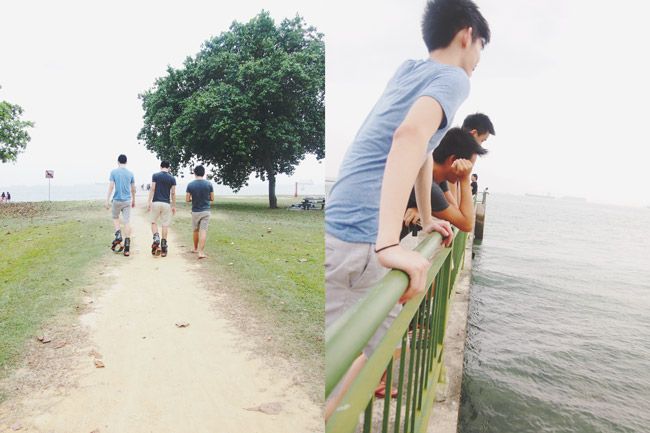 I spent a lovely Good Friday afternoon with three of my favourite people in the world. We went mini-golfing! I know what you're thinking, but mini-golf is not just for little kids, it takes skill okay. Hahaha And anyway we're a competitive bunch so we take our games seriously! I'm just glad I didn't come out in the last place. X) After that the guys wanted to try out Kangoo Jumps (read: bouncy shoes) so we rented those for an hour and hung around East Coast Park. Lucky for us the sun was hiding behind the clouds that day, so the weather wasn't too hot.
The rain started pouring once we left in the evening, just like it does every late afternoon on Good Friday in the past years. Well, in the country where I live at least. I don't know about you, but I believe that God is reminding me that Jesus died for me on the cross on this day back then, and even nature is crying over his selfless sacrifice. Thank you.
I hope you had and will have a wonderful Easter Weekend. :) Eunice