I knowwww what you're thinking. "Whaaaaat..." Hahaha I know I know that this seems like quite a silly thing to do, but every year I look at all the angpaos (red packets) I receive and pick out the beautiful and unique ones in the stack, but at the end of Chinese New Year I just throw them away. So this year I thought that I would at least share my favourite ones with you! With the large variety of angpaos out there, there is a challenge to create one that is unique, so you can expect to find some great design elements!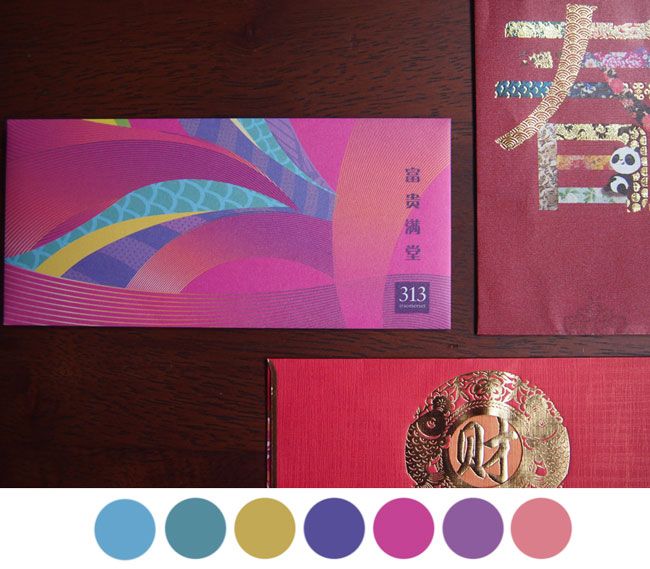 I liked this angpao for its bright and unique colour palette (which I pulled out so you can have a quick look). I thought it was interesting because I have never liked purple and greenish hues together. But they paired it so well!:)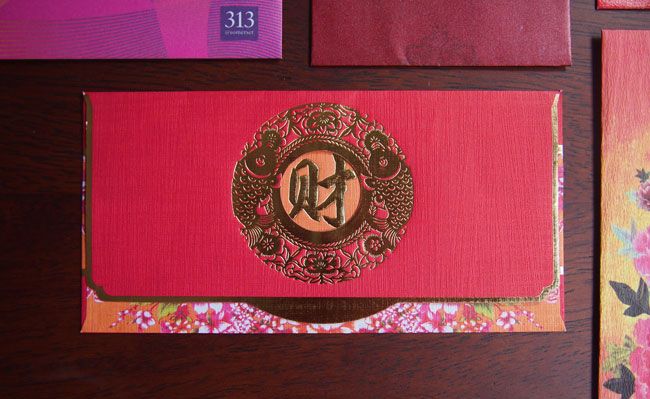 This one was unique because it opens with a horizontal flap, and I like the royal look of the embossed golden circle (symbol of unity?).
The mix of patterns appealed to me on this one. It kind of looks like it was made of strips of floral and oriental patterned washi tape (idea!). Gorgeous. Plus who doesn't like pandas?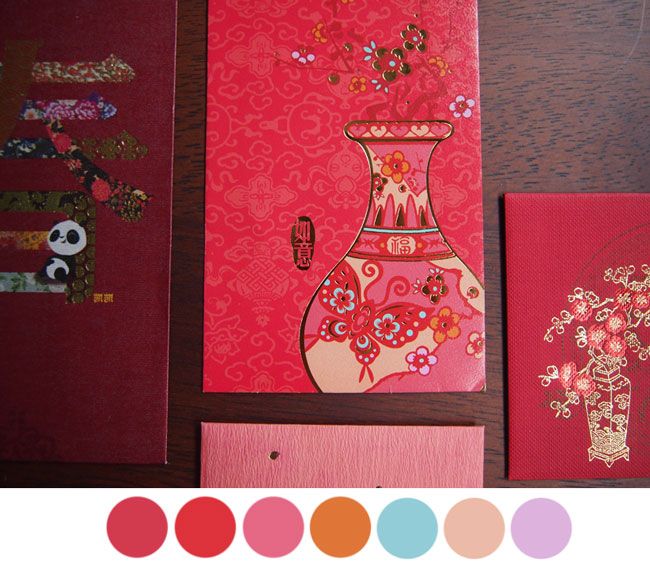 Beautiful beautiful pastel colour palette. I have nothing but love for it. Pinkish red, blue, and orange have always been one of the combinations I adore.
The picture may not be all that, but the texture was a key factor in this one. I can't exactly pin point what it feels like, but it feels pretty close to the texture of a canvas.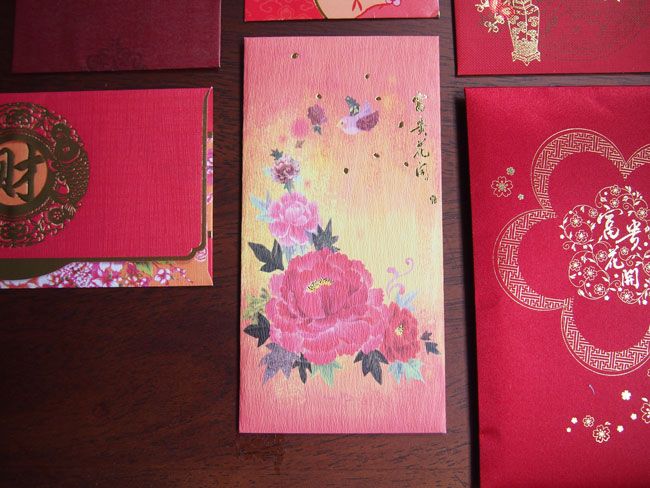 Firstly, the texture was unique. It was stiff, but the look and and feel of the texture reminded me of crepe paper (those thin crumply streamers). Ans the graphics resemble a watercolour painting. Lovely.
The last one has my favourite texture of all. There is a satin feel to it, which is just lovely to touch. Although, I noticed a few thin stands fraying along the sides, so it might really be cloth covered paper. Which still gets points.
Seeeeee, there are more to angpaos than meet the eye. They encompass so many design elements: colour palettes, textures, patterns, style. So the next time you get one, don't just open it for the money and toss the red packet without looking at it. It could very well inspire you! Eunice