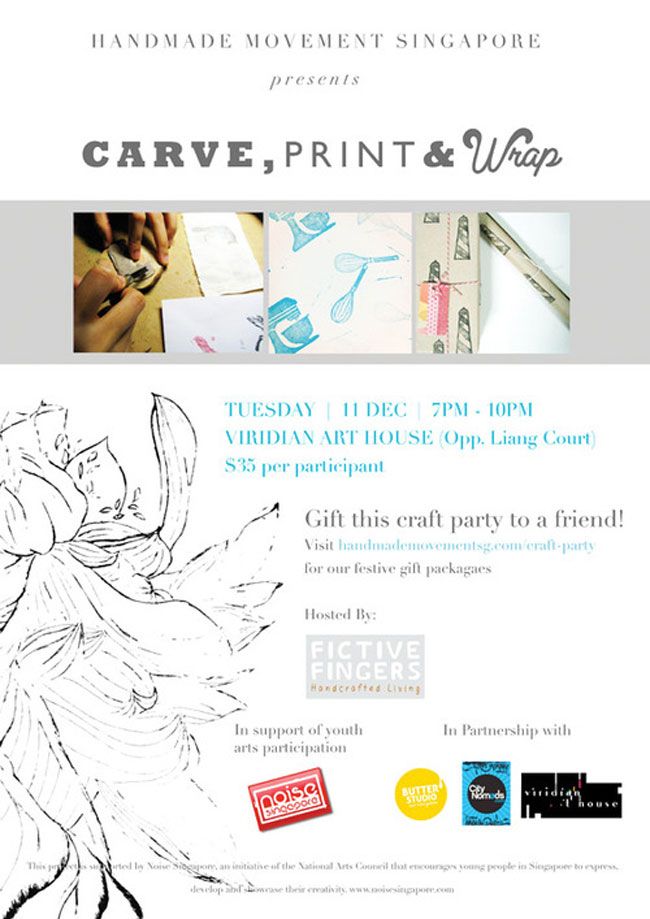 So I was really excited to finally be able to attend one of Handmade Movement Singapore's craft parties - Carve, Print, & Wrap! The stamp carving lesson was taught by the two sisters of Fictive Fingers, one of whom was my netball senior in Crescent, which was how I got to know more about their work. Their ability to carve precise and detailed stamp designs is intriguing and I've have been admiring their work for quite a while, so I'm glad that THIS is the class that was to be held during my school holidays. Hooray!


(Sorry that I don't have much photos of the class itself, I brought my camera along but didn't get the chance to use it. Besides I think there was an official photographer there so I'll wait for those pictures to come out! You can check out some snapshots on HMSG's Facebook page though! Link given below.)
These were the two stamps I carved! The reindeer was from one of the templates that were provided. The option to create my own design was offered but knowing myself I would've taken half an hour deciding, and besides the reindeer was too cute to resist! (credits to Aisah for the super cute reindeer!)
As for the other half of the rubber block, I decided to draw a speech bubble, cause it can be used wherever and whenever!
We were given wrapping paper, paper bags, and stickers to print on during the class. The huge piece of wrapping paper was really intimidating, especially with my really small stamp, but they persuaded me and I completed it! :)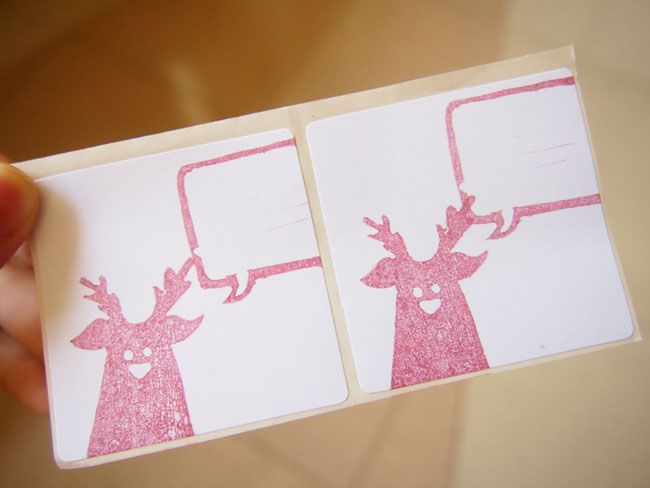 My DIY silkscreened tote bag.
Had my turn at the silkscreen booth yesterday! I've always wanted to try silkscreening, but it isn't as easy as I thought. (Notice all the faded patches here and there?) Nonetheless still loving it!! Loving the quote as well.
Instagram shots of carving during class and all the items made.
I attended the class with Michelle, and I think it really made a difference. It would have been pretty awkward if I went by myself like initially planned so thanks Michelle!! Had a wonderful time getting drenched in the rain with you, I would've been really mad if I had to walk in the storm by myself. Hahaha
All in all I had a wonderful time at the craft party, so its quite sad that this was the last one for the year. But I'm really looking forward to the main event: the craft fair on the 19th of January! Eunice :)
Guys, if you want to find out more about Handmade Movement Singapore check them out on

Facebook

or their

website

. Same for Fictive Fingers:

Facebook

and

Website

. ^^