In December, I attended a bookbinding class taught by Ian from

The Thistle Bindery

and organized by

Trade School Singapore

. Bookbinding has always been interesting to me, and I have made quite a few notebooks myself too, but I got to pick up some new tips and tricks from Ian. But before I go into that, I just wanted to talk about Trade School Singapore for a bit.
From their

tumblr

, "T
rade school singapore is an alternative learning space that runs on barter. M
odelled after trade school new york, teachers share their knowledge and skills without taking a fee. Instead, students respect the teacher's time and effort by fulfilling one item on the teacher's wish list. This creates a collaborative space where students and teachers barter based on a coincidence of wants."
Basically, this means classes are free, but when students sign up, they are required to pick something on the teacher's wish list, whether it is to donate to charity, bring something from home, or agreeing to do something for the teacher. Its a fantastic idea, because classes can get really expensive these days, and this provides the opportunity for people to come together as a community and learn from each other.
Because classes are proposed voluntarily by individual teachers, you can guess that Trade School has held quite a diverse range of interesting classes, with topics including floral arrangement, coffee tasting, conversational cantonese, calligraphy (a class I really wanted to attend boohoo), beatboxing, and these are just during Season 2! During Season 1 in 2012, they had self defense, friendship bands, an introduction to typography, and much more! Sounds pretty exciting doesn't it? It sure is!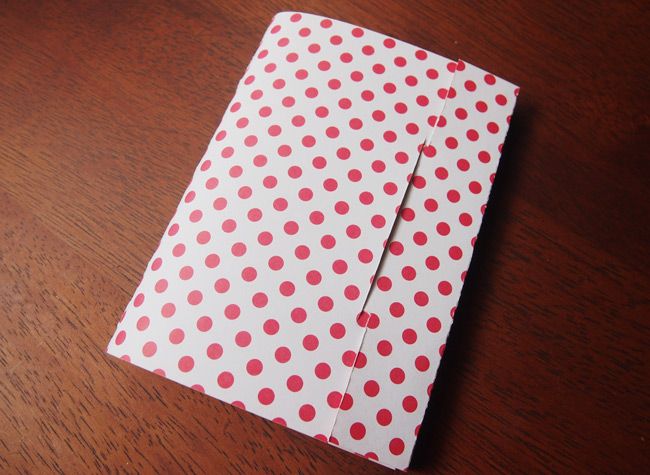 For Ian's bookbinding class, he told us more about the different types of book binding techniques, the tools that were best for the job, types of materials that were best for bookbinding, and we were taught the pamphlet binding technique, which is kind of the same style I have been binding my small notebooks with.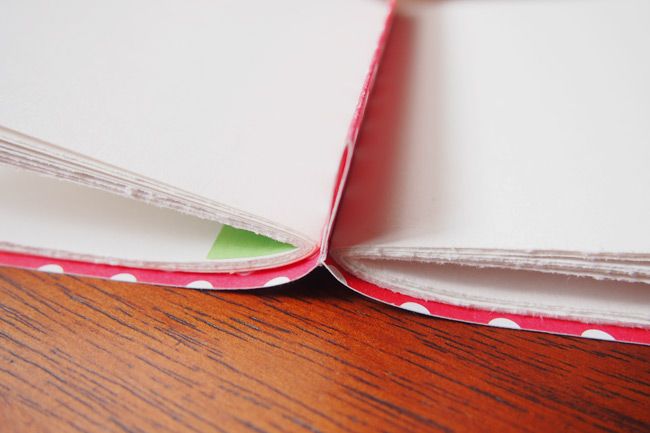 One thing different was that he taught us the method of making a cover that allowed us to hide the binding instead of having the thread visible along the spine. That was something new to me.
He also taught us how to make a cover closing that allowed the notebook to held shut. I have never made such a closing for my notebooks before and always end up worrying that the paper or corners of the cover will get squashed in my bag. Here's a possible solution for that problem!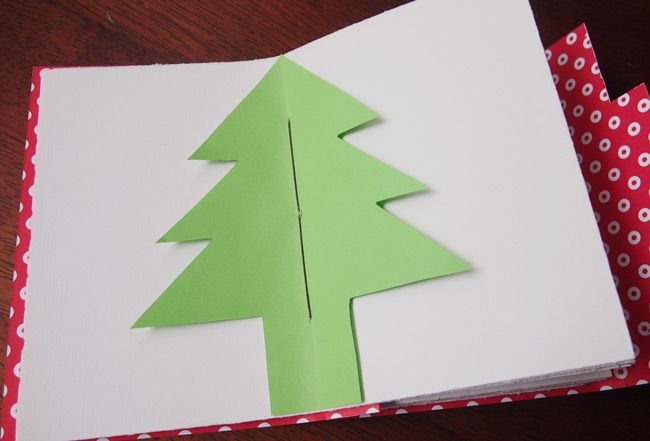 And because it was the festive holiday season, Ian got us to add christmas trees to the centre of our notebooks. Its a cute little touch.
The class was great, Ian was really helpful and funny and everyone there was friendly. I felt quite out of place for a bit because everyone there had professions and I was the only one still in school but once we got busy with the bookbinding it was pretty fun.
Now that I've been to one class, I'm looking forward to the next season sometime this year, and I'll be sure to remember to keep checking back, because class slots run out really fast on the Trade School site! Maybe next season we can take up some interesting classes together, how about it? :)
Eunice