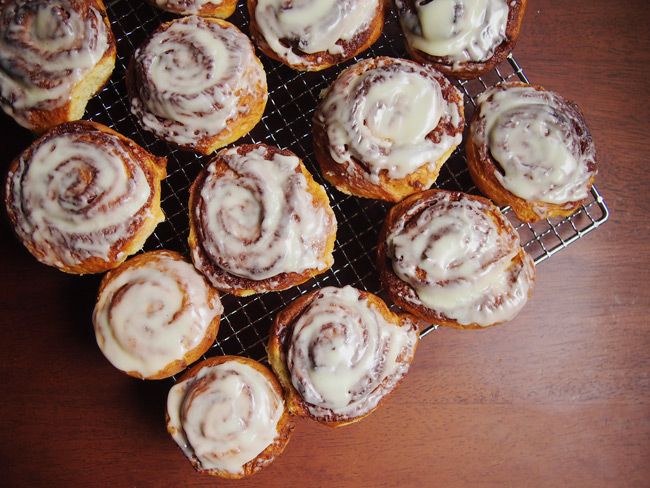 Each time Christmas comes around (well, almost), the day before our church's Christmas service is reserved for last minute present wrapping and baking up some goodies for our friends in church. In the past we've baked different chocolate chip cookies, sugar cookies with icing, cupcakes, and other yummy stuff. Last year (or last week), with the baker sibling away on a New York holiday, I asked for my mum's help in whipping up some cinnamon rolls!
Cinnamon rolls are my favourite. I don't enjoy eating cake, and so once told my sister that on my birthday I only want either ice cream cake, cheesecake, or a whole pan of freshly baked cinnamon rolls. I'm still waiting for that one. Haha Yeah but we've never baked cinnamon rolls in our house, because mum doesn't like to work with yeast (it indeed smells funky), so this was like our do or die first try.
Which
I think
turned out pretty well! I'm not too sure because my dad said it was really dry, but some lovely friends from church told me they were really good. Hmmm maybe it deserves a second try some other time.
If you want to try it for yourself, I followed

this recipe

from Elyssa of

Elywrites

. She's a long time family friend, and although she doesn't post as much anymore, I was in love with her beautiful food styling/photography when I first came across it, and I've been checking back. So I thought it was a good time to try out one of her recipes!
We did do one thing differently though, and that was instead of baking them in a dish, we baked them in muffin trays to get little cinnamuffins! This was an idea I came across on

Bakerella's cinnamon roll post

. Of course, her's turned out more cute than mine. Haha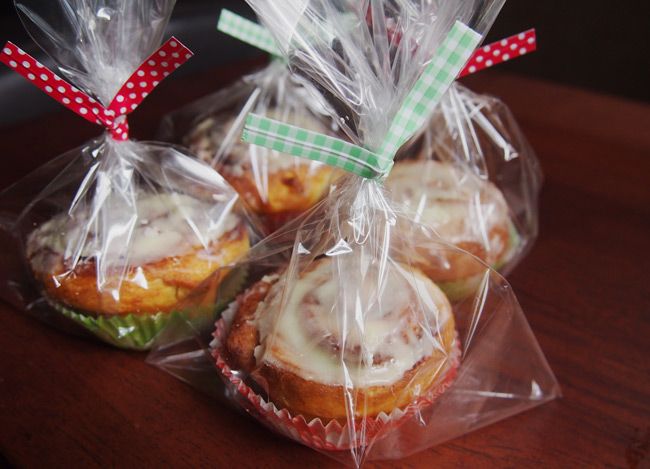 We sat them in red and green muffin cups, placed them into cellophane bags and tied them up with red and green twist ties. Tis the season where tacky festive colours are acceptable, so I didn't hold back!
I think I need to whip up a second batch so that I can enjoy some of it myself. I only managed to taste half of one, which is not satisfying enough in any way. Haha But after this round of baking, I'm really thinking about other goodies I can try to bake. I have my mind set on chocolate tarts and scones, but lets see how it goes!
Eunice