Christmas Eve is here! Before I go off for a family Christmas gathering, I thought I'd drop bye with a quick DIY for those of you who have left present wrapping to the very last day (like me). I like to wrap all my presents in a similar style and this year I wanted to do something simple but fun and I decided to go with handwritten christmas carols in Christmas colours.
Just grab brown parcel paper, a few markers (I used Zebra Mildliners), the lyrics of a few of your favourite songs, tape and you're pretty much all set. To make things easier I estimated the amount of parcel paper I would need for each present before I started writing because I wanted them each to feature different carols.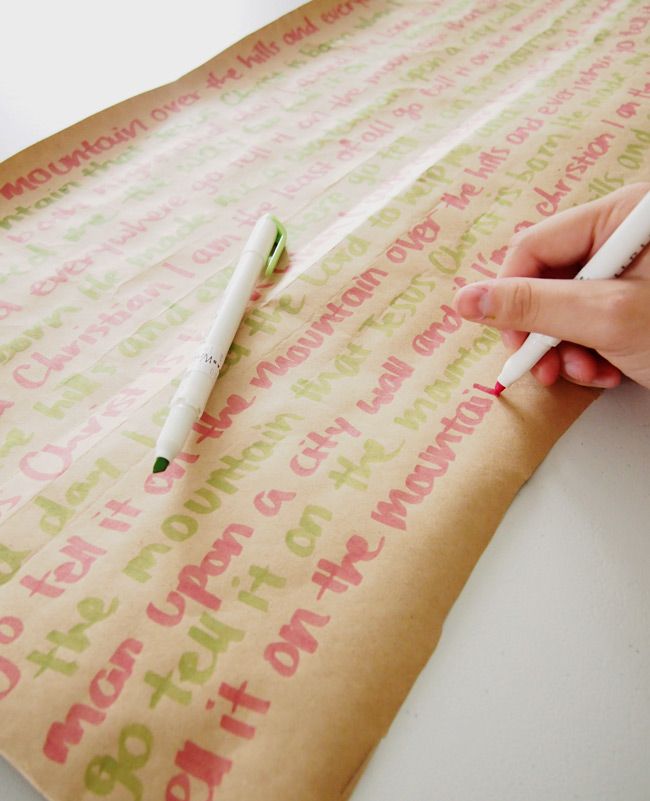 I though what could be more Christmasy than picking from the carols we sing in church during Christmas services? So here I wrote out 'Go tell it on the mountain', 'Come on ring those bells', 'Joy to the World', 'Mary's little boy child', and I'm going to write one more of my favourites 'See Him lying on a bed of straw'.
I sure had fun singing all these Christmas carols while I was writing them out!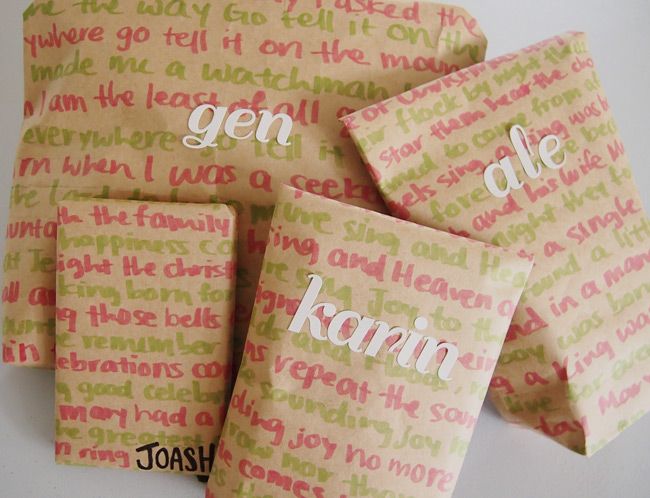 For name tagging the gifts, I stuck sticker letters on them but you could also write them out in the middle of the lyrics like how I did for Joash.
What about you? How are you wrapping your gifts this Christmas? :)
Eunice