Remember how

I said I was going to try

and cut out a whole chunk of lyrics? It turned out well guys! And I mixed it up a little with full cut outs for some of the words this time, just so the lovely yellow gets a chance to show through more. Just in case you missed it in the previous post, you can easily recreate this with this DIY on How About Orange! Its super simple yet pretty darn neat. Oh and in case you were wondering, because a friend asked, I used a regular penknife instead of an x-acto knife like the one they used in the DIY. Yup, I did. Moving the paper as well instead of just the penknife really helps. Use whatever you have guys! Don't let the tools stop you. :)
I've been loving this song ever since my friend Hazi mentioned it on Twitter. I think we have similar tastes in music because I love almost every song she recommends. Which is good for me, as I hardly keep up with the music scene since I don't listen to the radio, so I learn of new songs when other people mention them. It's just such a sweet little tune.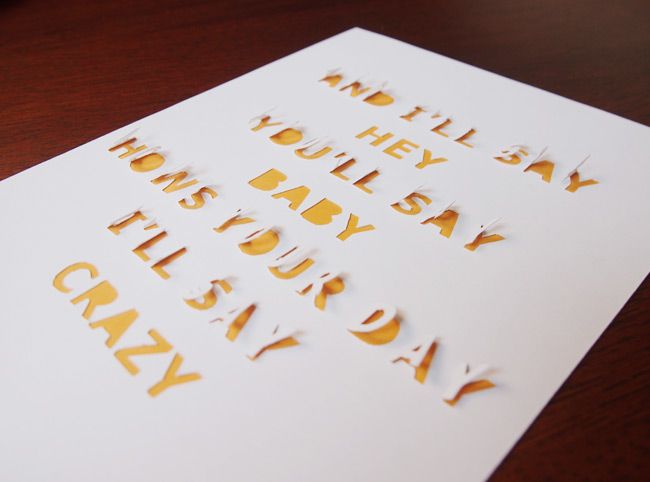 Eunice