Can I just take a moment to gush about

The Little Dröm Store

?
I have stepped into their store at Ann Siang Hill once, and really love all the retro knick knacks they stock there. But what I didn't know was that the owners are designers and they have designed series after series of in house products, and they are all about celebrating the essence of Singapore. I was on their website the other night, and I fell in love. I love how looking at their products make me smile and feel proud to be Singaporean.
Although I didn't know it was designed by them, I have come across one of their projects in other stores, called

The Playground Series

. If you haven't seen them, they are a series of pins inspired by iconic old school mosaic playgrounds in Singapore. What a fantastic tribute to the old sandpit playgrounds! They even did

an interview with the designer

of these playgrounds!
But here are some of their other projects that I just learned about!
Disclaimer: All product photos are from The Little Dröme Store's website.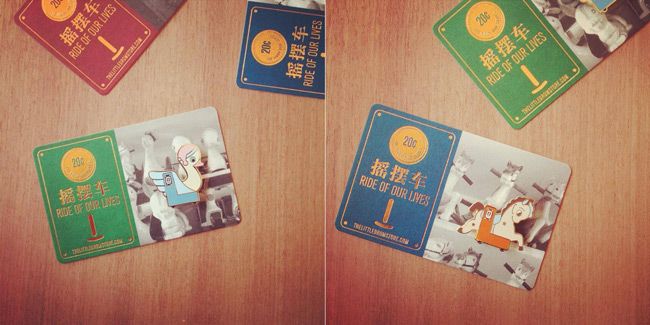 These

brooches

are from their latest series (and also last series of 2013):

Ride of Our Lives

. Featuring old school kiddy rides that we used to sit on when we were kids. This made me think of one more ride that I really liked. The one where you sit in a seat and it moves round like a ferris wheel? That was my favourite.
Aren't

these

super cute? I love half boiled eggs so these naturally caught my eye. These are from their

Chope! project

which showcases Singapore's Kopitiam culture. You should check out the two cute videos on their project page that introduce the nicknames of popular kopitiam drinks, some of which I didn't know! Only the Michael Jackson. I think almost everybody understands that one.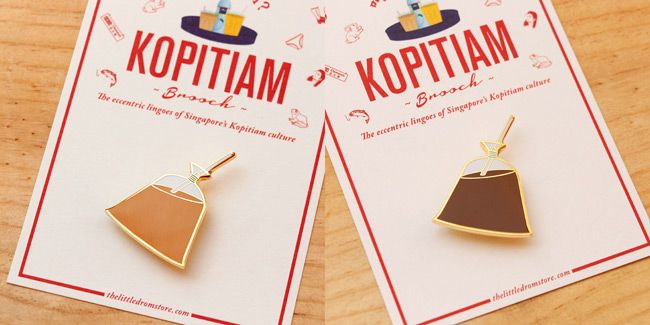 These

Teh Da Bao and Kopi Da Bao

brooches from the same series are so adorable too.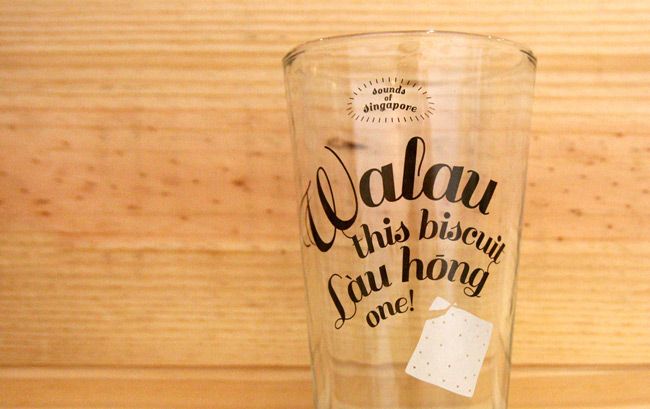 These

funny glasses

are from their

Sounds of Singapore

series about words that we Singaporeans have adapted for use alongside our everyday english. This would make the perfect gift for that one person you know who uses these phrases often! It is sure to make them laugh!
These

tote bags

are my favourite because they reminded me of the good years I had in primary school. This is from the series

I Don't Friend You

, which really made me laugh when I came across it. They compiled all the strange but memorable game tunes of hand games that we used to play and childish lingo that we used when we were kids into

a book

, and also had them printed on glasses and tote bags. How clever! This would make a pretty sweet gift for that friend you've known and played these games with since you were a kid.
Have you fallen in love with them yet? Well, The Little Dröme Store also has its own accessories label called

Hug A Porcupine

with super adorable origami style brooches that I'm sure you would love.
Seriously all their in-house designed products are so creative, I just want to ask 'will you let me work with you and be inspired by you?'. I wish I had that creative energy in me. Check them out!
Eunice