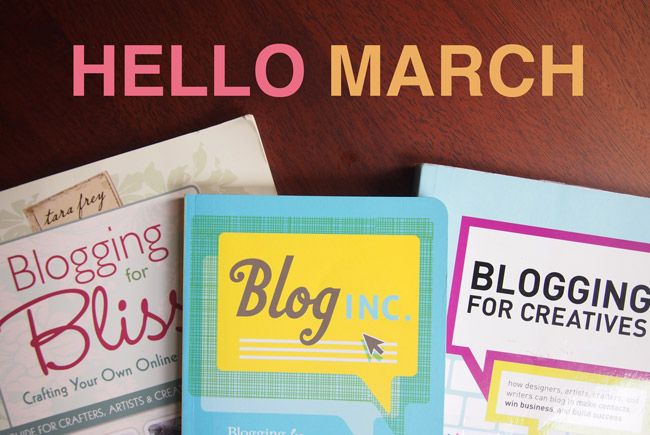 A blink of an eye and the first two months 0f 2013 are passed and gone! Time is moving really really fast isn't it?
As you can see from above, I've been reading a lot about blogging. Yes I knowww, who does that??? Hahaha But I really find the creative bloggers community in the states intriguing and I follow (stalk?)
a handful of American creative bloggers myself. I like how they are all about community, and using their blogs as a way to throw around ideas, share interests and teach. I have always loved the idea of a blog having more meaning. So I've been picking up some of these books from the library and I have really enjoyed them. My favourite part is reading about the real examples and interviews they do with real creative bloggers that have become successful through their blog. Maybe its more about the opportunities they are able to get there, but still, it really is so inspiring. And also I love getting real and honest tips and advice, and I think they've given me quite a bit. Of course, my blogging standard isn't so up there. I'm just going one step at a time, the first of which is attempting to post regularly!
There will always be school work and stuff, but I'm going to try my best. How does that sound? :) Happy 1st of March guys! Eunice
P.S Thanks to the people who tell me they read this space! You're keeping me going! Those of you who do have interest blogs let me know and lets be blog buddies! We all need encouragement. :)