So three weeks ago I

dedicated a post to pop-up books

that I wish I had. While doing up that post, I came across something pretty awesome: the DIY Pop-Up section on the websites of the paper engineers of those incredible books.
I decided I had to try them for myself, because I thought making them on my own would give me some clue as to how pop-ups worked. And I can safely say I don't think it enlightened me much. Haha But it was still fun. I love my transformers. I even made GIFs to show you! (First try at making GIFs too) Haha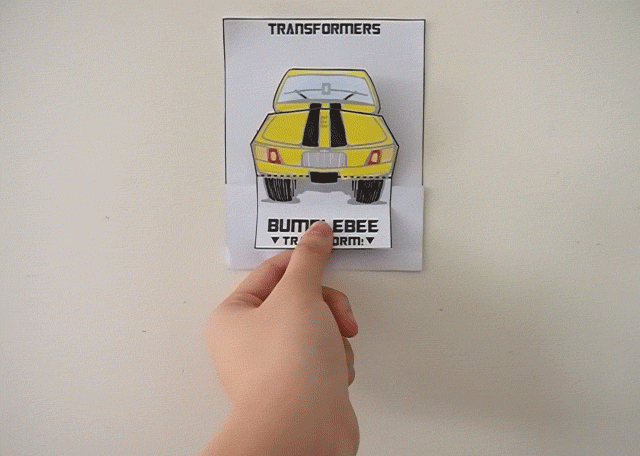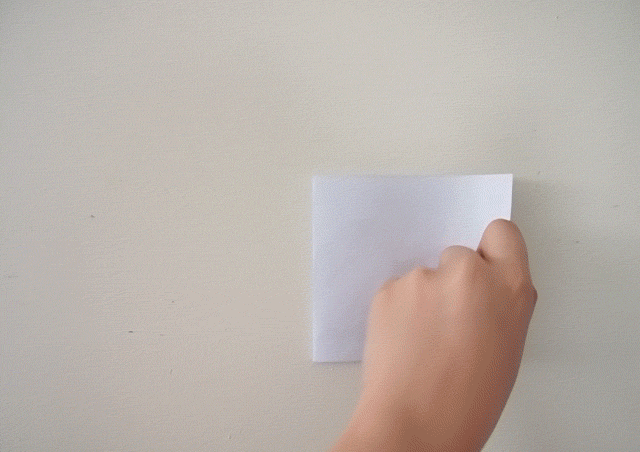 Are the GIFs giving you a headache, because they are starting to give me one. Haha I especially love how Bumblebee transforms from a car.
These are the Transformers Pop-ups from, one of my favourite paper engineers,

Matthew Reinhart's DIY section

. He has uploaded tons of neat DIY Pop-ups there, including Star Wars characters like Chewbacca and Darth Vader. These would make fun art projects to do with children, because they are all part colouring pages. If I had nephews instead of nieces, I would have let them make these with me. But I guess my niece might like pop-up bears and stuff too.
Robert Sabuda also

has his own DIY section

, where the pop-ups are more generic stuff like animals and flowers. Which I guess would make for good templates if you want to make a pop-up card!
Pretty neat? They sure are. If you feel like you're too old to make them without "helping" a kid make one, heres the assurance you needed to hear: You are never too old for pop-ups. Now go get some markers, scissors, and glue and get crafting!
Just thought I should add: I used regular paper to make these because that is all I had at home, but if you have slightly thicker paper, that would certainly make for sturdier pop-ups!
Eunice