Do you remember owning one of these back in the day? I remember ever playing with a View-Master but I actually don't remember having one. Nowadays some of the new ones come in 3D, I came across one that showed 3D Toy Story 3 stills. It was so lovely it was quite hard to walk away from it. Hehe
Well, just last week I received this belated christmas gift from a super special someone and I was so hyped! Finally I own a View-Master!
What was even cooler was that it wasn't just any store bought View-Master...
It had photos of us in it! :D He had been going on about how he had the best gift idea ever for the past few months now. The suspense could've killed me, but I knew 1/3 of the surprise when he asked me for photos. Hahaha Although I must admit this was not what I expected him to have done with them, so it was definitely a pleasant surprise! He's not usually the romantic and surprise-y type, but he has moments he deserves much credit for, and this is one of them. :)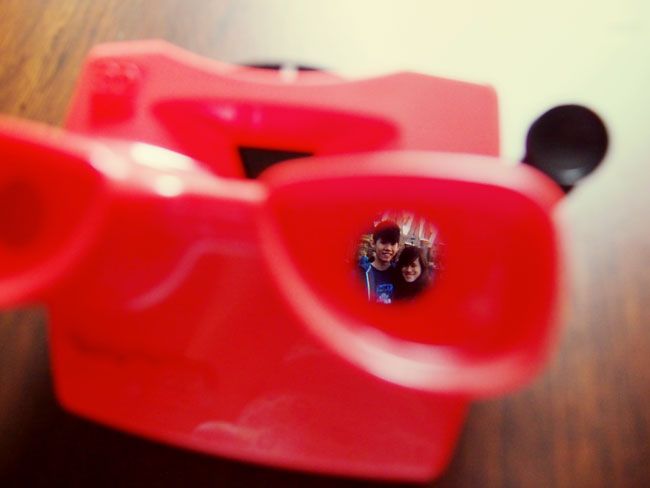 Thank you for the super sweet gift! :)