Hi there! Have you seen this pin on Pinterest? It was so pretty I just had to try it. Although I know that mine can't compare, with the way the watercolour looks like ink seeping out of the pages in the picture inspiration. But here goes!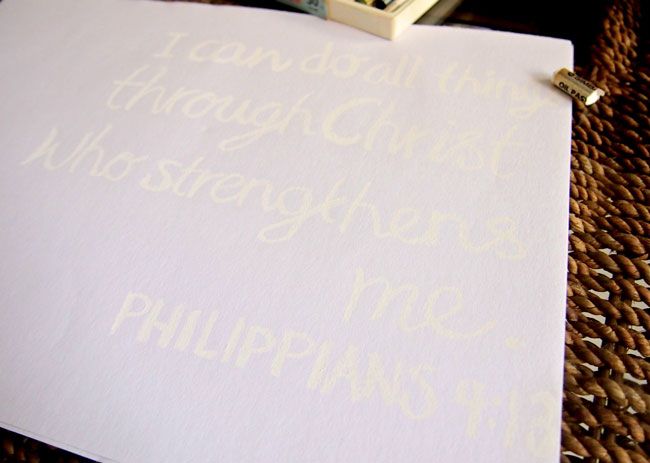 I took the advice of the pin which said 'White crayon and watercolour'. But I couldn't find a white crayon and had to settle for a white oil pastel, which I feel is slightly more yellowish than the white crayon would have been. So using your white crayon/oil pastel, write out your quote. If you've used oil pastels before you'll know how difficult it is to be precise, but it'll do!
Once you've done that, start painting I guess? Just wing it. Paint where you feel like painting. Try not to think like it must be perfect.
Tada! Try it out! Its pretty interesting and fun. Use your favourite quotes, verses, song lyrics, sayings, anything! :) Eunice