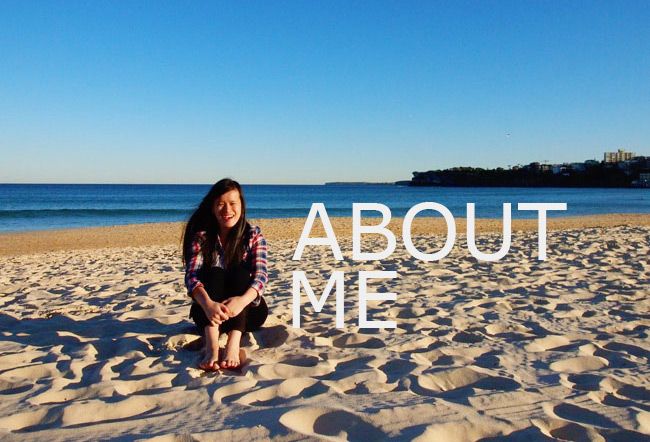 Hi there! I'm Eunice Chiong.
I turned 20 this year, live in Singapore, and am currently studying communication in my second year of university.
I blog on House of Daydreams with an intention of sharing crafts and projects that I work on, and those you can do too! You can also expect (a lot of) photographs and stories about my life, musings and basically anything else that catches my interest.
Since I was a kid, I have loved arts and craft. Drawings of the Power-puff Girls and characters from Little Monsters filled my class journal in primary school, and the approving comments from my lovely teacher only fuelled me to improve my 'art' when I was young. Over the years I have gone from the drawing/doodling stage to Scrapbooking and now to crafting, and also rekindling my love for hand lettering.
To be honest, I'm one of those people who walk around in shops looking at merchandise and going 'I can make that.'. That's why I like to DIY. But I also have a passion for learning new skills. I have self-taught and learned many things from people all over the web (aren't we lucky to have the internet?) but I am never done with learning, and I basically tell myself this all the time:

If they can learn it, you can learn it.
You can learn anything you want.
You can teach yourself anything that you want to learn.
This is something I believe in so much. I honestly do. There are so many things I want to try in the craft department that I can't even give you a full list. I want to silkscreen, I want to make clothes, I want to try pottery, I want to knit, I want to try a lot of things. I also want take better photographs.
Yes, I have heard the saying Jack of all trades, master of none, but I'm not looking to be a master. I don't think its wrong to try your hand at everything. After all, you'll never know if you're good at it if you don't try. Sometimes I even get so obsessed with learning something new that I can't fall asleep at night because I'm too excited to continue with it the next morning. It's like a breath of fresh air. And it is incredibly satisfying too.
I've always known I have a knack for severe daydreaming, but that has never stopped me. Until today I still believe that one day I will open a little pancake parlour, and have a great time working together with my family and closest friends everyday. We'll have to see!
Thank you for exploring my humble corner of the internet, it means so much to me. Do drop me a 'Hello!' in one of the comment boxes, or through my contact page. I want to be able to connect with people of similar interests through this blog, and I would love to chat some time and get to know more about you!
All content on this blog is created by Eunice Chiong unless otherwise stated. All photographs are taken by Eunice Chiong unless otherwise credited.
You may not take any content from this site without permission.